2016 Speakers
Retail Leaders Convene at IRCE 2016
IRCE will host an incredible roster of knowledgeable speakers in June. Retail leaders from all facets of the industry will gather to provide attendees with the latest in e-commerce strategies, recent growth in the industry and the leading online retail trends your business needs.
The editors at Internet Retailer magazine hand select each speaker to ensure every session at IRCE is timely and addresses the challenges real businesses face, and it is the only event that features an agenda crafted by the editorial experts at the magazine.
With some of the largest online retailers speaking at the conference, there is no doubt you'll hear from some of the best and highly regarded executives in the industry. Additionally, with e-commerce growth skyrocketing, the speaker roster at IRCE is also full of entrepreneurs who are building their business and e-commerce strategy from the ground up.
If you are interested in speaking at IRCE, please read on for more information and instructions.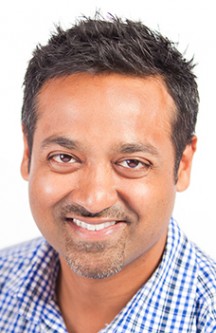 Raj Aggarwal
CEO, Co-founder
Localytics
Raj Aggarwal is the chief executive officer and co-founder of Localytics, a leading mobile engagement platform. Under Raj's leadership, Localytics has secured key customers with top brands including Nordstrom, Rue La La, CVS, Salesforce and The New York Times. Prior to Localytics, Raj spent 12 years building a variety of technology companies. Most recently he spent five years in management consulting for the wireless space at Bain & Company and Adventis. At Adventis, he lead the formation of the multi-billion dollar Disney Mobile venture in Japan and helped Apple develop the business framework for the iPhone. Previously, Raj held sales leadership positions at Proco Machinery and Requisite Technology.
Turning Data Into Action--The Keys to Mobile App Engagement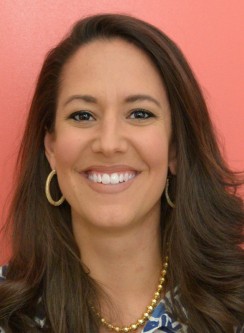 Kelli Agnich
Manager, Social Media
Zazzle
Kelli Agnich has contributed to the Zazzle marketing team more than eight years with a focus on visual merchandising and content, and she has managed Zazzle's social media platforms since 2013. With more than a decade of experience in marketing, she now utilizes the power of user-generated content to tell authentic stories that intimately connect brands with their customers. Kelli has led social media campaigns for brands including Disney Pixar, Marvel, Saturday Night Live, The Collegiate Licensing Company and Warner Brothers. She has a Liberal Arts background with a dual degree from Millsaps College in Business Administration and Spanish and previously worked at Stanford University.
Demystifying the Magic of Going Viral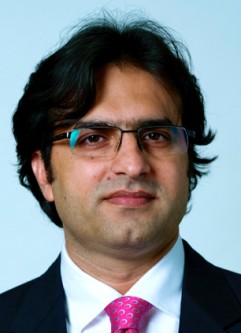 Umair Ahmed
Head of Product Management, E-Commerce Services
Staples
Head of product management, e-commerce services, at Staples, Umair Ahmed leads Staples' e-commerce services strategy and the product team responsible for delivering the next generation of digital products, including innovative mobile and in-store experiences. Prior to joining Staples, Umair had various roles in the telecom industry, focused on customer experience management, sales and corporate account management.


How To Bring In Big Conversions on Small Screens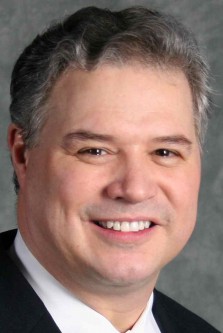 Gene Alvarez
Managing Vice President
Gartner Inc.
Gene Alvarez leads a team of analysts that produce research on digital commerce including topics such as digital commerce vision, strategy, business models, e-commerce platforms, Cloud, SaaS, and open source e-commerce technologies, social commerce, mobile commerce and context-aware computing, payment technologies, product reviews, recommendations, personalization and CRM organizational vision and strategy. Prior to joining Gartner, he held positions with Nine West Group, KPMG Peat Marwick, New York Power Authority and AT&T Communications.
Selling Complex Products? Build the Right Set of Online Selling Features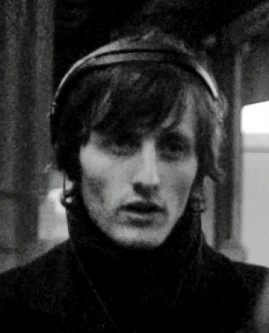 Jay Alvarez
Writer/Director

Jay Alvarez is an award-winning filmmaker with a unique voice. He uses irony and vocal rhythm with skill and humor. He won the Special Jury Prize at the Slamdance Film Festival for his iphone-shot feature film debut, "I Play With The Phrase Each Other." He is currently in preproduction on his next film, "Dizzy Pursuit," executive produced by "Captain America: Civil War" directors Anthony and Joe Russo.
Video on an iPhone – Or: It Doesn't Take Huge Resources to Create Great Videos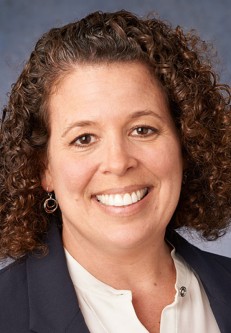 Elana Anderson
Senior Vice President, Worldwide Marketing
Demandware
As senior vice president of worldwide marketing for Demandware, Elana Anderson brings extensive experience as a marketing software executive, industry analyst and marketing consultant. Prior to joining Demandware in 2013, Elana was vice president of strategy and product management of IBM's ExperienceOne software group. She's also served in executive roles at Unica and Forrester Research, where she directed Forrester's marketing practice.
Outsourcing Technology: A Growth Strategy for Everyone?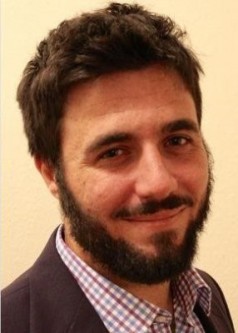 Justin Aronstein
Director, UX, Analytics
Living Direct
As director of UX and analytics for Living Direct, Justin Aronstein leads a team of designers, developers and analysts to figure out what online experiences drive customers to purchase – and builds them. Justin oversees all software development, design, user experience, reporting and analytics, and data warehousing. On a good day Justin is figuring out cross-device attribution.
CTO and CMO Mashup: Impact of Technology on Marketing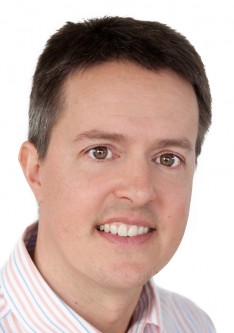 Adam Audette
Senior Vice President, Organic Search
Merkle
Adam Audette is senior vice president of organic search at Merkle, a performance marketing agency. Previously, Adam was chief knowledge officer at RKG, a search and digital agency acquired by Merkle in 2014. Prior to joining RKG, Adam founded a boutique SEO firm that worked with brands such as Zappos, Amazon, Gannett, Kroger, HSN, University of Phoenix, Michelin and UnderArmour. He has been active in the search marketing industry for over a decade and is a frequent speaker at industry events.
Lightning Round: Two Dozen Quick Fixes to Boost Your Online Marketing and Conversion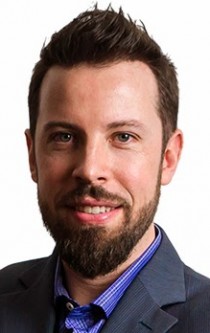 Rick Backus
CEO, Co-Founder
CPC Strategy
Rick has spent his entire professional life in the world of online retail. Before co-founding CPC Strategy in 2007, he worked with a price comparison site, PriceGrabber.com. Today, Rick is focused on growth opportunities and keeping CPC Strategy ahead of its competitors by constantly evolving and improving the online experiences of clients.
Google Product Listing Ads - Making Them Work for You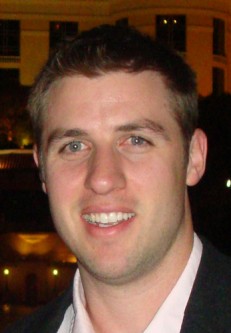 Darren Baldwin
Director, E-Commerce Strategy
Dungarees.net
Darren Baldwin is the director of e-commerce strategy at work apparel and gear retailer Dungarees.net. He oversees all aspects of e-commerce operations, including search engine marketing, search engine optimization, content strategy, social media, email marketing, comparison shopping and others.
Google Product Listing Ads - Making Them Work for You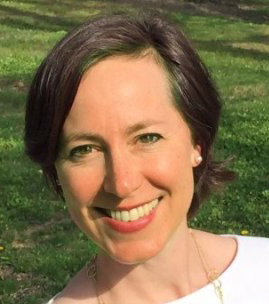 Kareen Balsam
Director, E-Commerce Operations
Sleepy's, The Mattress Professionals
Kareen Balsam is a seasoned e-commerce professional with more than 10-years of experience in omnichannel retail strategy and support. In her current role as the Sleepy's e-commerce operations director she leads the content and functional roadmap for multiple pure-play e-commerce and multi-channel mattress brands. Previously she led the team at Godiva.com and helped launch westelm.com. Kareen's background and former career as a professional modern dancer gives her a unique perspective on life and business where creativity and collaboration are emphasized.
Mobile SEO: Why You Need to Know How to Optimize for Google on the Go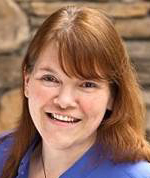 Linda Bateman
General Manager, Lead Strategist
Vertical Rail
A 15-year veteran of search engine optimization and pay-per-click advertising, Linda Bateman began her marketing career in the remote "Internet wilds" of Alaska tourism. While honing her optimization and strategy development skills, she found her true calling in e-commerce marketing and has worked in both agency and in-house capacities. She identified in the industry a need for a specialized form of shopping channel marketing and co-founded the e-commerce marketing company Vertical Rail, where as general manager and lead strategist she manages a staff of 16 and oversees a growing client list.
Google Shopping Campaigns—How Segmentation Boosts Return on Ad Spend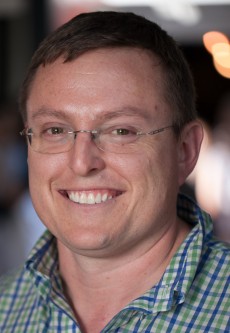 Jonathan Beekman
Chief Executive Officer, Founder
Man Crates
Jon Beekman is the chief executive officer and founder of Man Crates, an irreverent and innovative men's gifts brand. In 2011, Jon used lean startup techniques to launch Man Crates out of his Palo Alto, Calif., apartment garage before scaling the business to 100+ employees with distribution centers around the country. Prior to Man Crates, Jon worked in finance at Intel and Deutsche Bank before joining United Way to oversee several technology initiatives spanning nearly 2,000 regional offices nationwide.
Curation + Comedy + Connection = Word of Mouth That Moves the Needle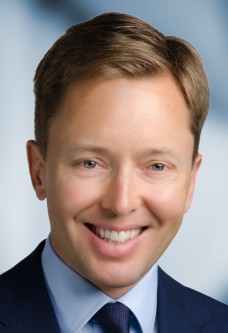 Brent Bellm
Chief Executive Officer
Bigcommerce
A retail and e-commerce veteran of 20 years, Brent Bellm joined the e-commerce platform provider in 2015. Prior to Bigcommerce, he was president and chief operating officer at HomeAway and served in a variety of positions at PayPal and eBay, including vice president and chief executive officer of PayPal Europe, which tripled quarterly revenues in four years while introducing PayPal's merchant services and financial products in new geographies. Brent started his career at McKinsey & Company, specializing in retail, e-commerce and payments.
Curation + Comedy + Connection = Word of Mouth That Moves the Needle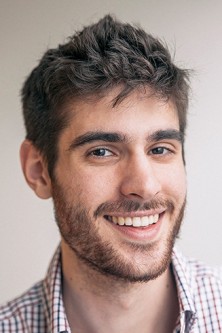 Max Bennett
Co-Founder, Vice President of Product
Bluecore
Max Bennett was one of the original four at Bluecore, pairing the ability to construct and implement business strategy with the technical skill-set to design and develop products that deliver on these strategies. In addition to product strategy and business operations oversight, he is responsible for scaling and managing Bluecore's team of forward deployed engineers. Prior to Bluecore, Max was a derivatives trader at Goldman Sachs, and also completed the TechStars startup acclerator associate program.

Data and Automation Drive the Future of All Marketing Communications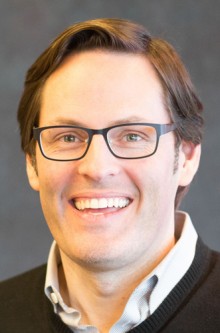 Eric Best
Chief Strategy Officer
CommerceHub
Eric Best is responsible for CommerceHub's marketing strategy and programs. He joined CommerceHub through the 2015 acquisition of e-commerce marketing company Mercent, which he founded and led for ten years as CEO. During his career, he has founded five successful technology product and service companies including MindCorps, a software consultancy that served the Internet and Fortune 500 markets before its acquisition by Amazon. Joining Amazon, Eric managed business development for the Amazon Commerce Network, working on the deal teams for Amazon's first major brick-and-mortar partnerships.
Paid Marketing on Google in 2016: What's New and What Matters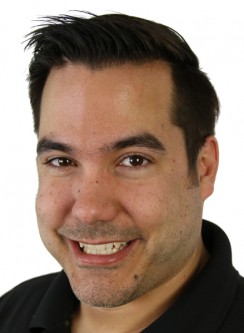 Bret Bonnet
President, Co-Founder
Quality Logo Products
Bret Bonnet is president and co-founder of Chicagoland-based Quality Logo Products, a privately held, online promotional products retailer selling more than 26,000 items that can be imprinted with logos and customized messaging. He co-founded the company as a college student in 2003 and in a few short years amassed high-profile clients such as entertainers Rihanna and Conan O'Brien and top brands PepsiCo, Bass Pro Shops and Taco Bell, among others. Since 2009, Quality Logo Products has continuously ranked among Inc. magazine's "The Inc. 5000" that ranks the top 5,000 fastest-growing privately held companies in the United States.
My Worst Idea and What I Learned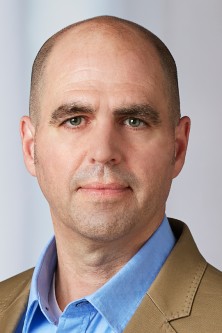 Greg Bowen
Vice President, Dell Commerce Services
Dell
With nearly two decades of technology experience, Greg Bowen currently serves as vice president of Dell Commerce Services, where he is responsible for strategic direction and tactical operations. This includes end-to-end commerce capabilities such as Dell.com, commercial platforms such as Premier, tools for sellers, and technical responsibility for Dell Financial Services. Before joining Dell, Greg held roles in operations, sales, marketing and software development for more than 16 years at Amazon, and was a divisional vice president at Sears, where he was responsible for the Sears.com Marketplace business, MyGofer.com and Sears Commerce Service product management organization. He began his career as a senior curator at University Galleries at Illinois State University.


180 Countries, 34 Languages, One Platform: How the New, Global Dell.com Keeps Customers Happy Around the World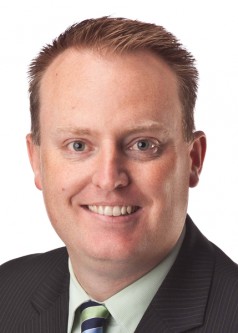 Karl Bracken
Senior Vice President, Supply Chain Transformation
Target Corp.
Karl Bracken is senior vice president of supply chain transformation for Target Corp. He began his career at Target as an MBA merchandising intern in 2003 and has held several positions in merchandising and supply chain, including buyer, senior negotiations leader, senior buyer, merchandise planning director, VP, merchandise planning operations, and senior vice president of merchandise planning for the Essentials and Hardlines areas. Prior to Target, Karl worked for J.P. Morgan and Bear Stearns & Co in their Technology, Media & Telecom investment banking groups.
From Clicks to Bricks: Using Stores to Grow Digital and Vice Versa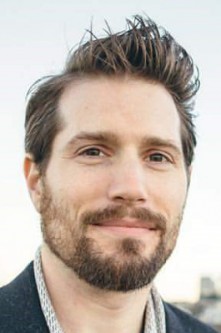 Chad Brandon
Key Account Manager, Amazon
ASICS
Chad Brandon is the key account manager of Amazon business at ASICS America Corp. Managing Amazon's unique processes, sales volume and growth rate has presented ASICS with both expected and unexpected logistical challenges. Chad has spent 15 years in the sporting goods space, including sales, buying, product line management and account management. Chad is also an entrepreneur, having founded a successful digital strategy firm in Seattle. He advises several startups on product development and sales.
Bring Your Burning Questions: Wrap-up Q&A
Vendor Central 101: Top Strategies for Getting Started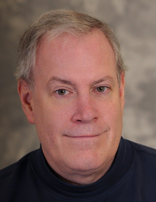 Mark Brohan
Vice President, Research
Internet Retailer
Mark Brohan is vice president of research for Internet Retailer. Prior to re-joining Internet Retailer in July 2005, Mark was managing director of The Brohan Group, a business publishing consulting company. Previously, he headed up new print and web product business development for Faulkner & Gray. Among the positions Mark held at Faulkner & Gray were web publisher and editorial director for DM Review magazine, DMReview.com and dataWarehouse.com. He was also the founding editor of various Faulkner & Gray technology magazines, including Internet Retailer.
The Top 500: Riding the Wave of E-Commerce Opportunity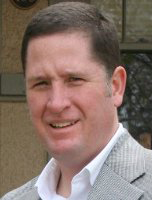 Brian Brunk
Principal
Boston Retail Partners
Brian Brunk is a founding partner of Boston Retail Partners. He is a retail IT strategist and architect, having worked as an executive and consultant for many retailers, such as Walmart, TBC, Dick's Sporting Goods and Ulta. His experience includes strategy, selection, design, development and implementation of systems and processes across all retail channels. He specializes in the realization of customer-oriented solutions that deliver strategic value and competitive advantage.
Seeking Nirvana: Unified Commerce to Enable 'Buy Anywhere, Ship Anywhere'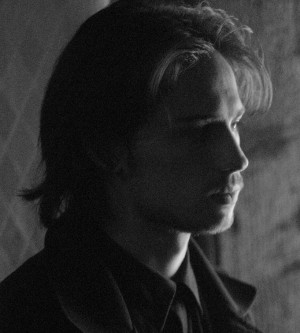 Ray Buckley
Cinematographer

Ray Buckley is a cinematographer and the producer of Jay Alvarez's last feature film "I Play With The Phrase Each Other." His work has been featured in WIRED, and is defined by a minimal approach, wherein he applies only the most basic and fundamental necessities of production. He made the first recorded use of a DSLR to shoot a live-action feature in 2008, and with "I Play With The Phrase Each Other," took the principle further by applying the iPhone.
Video on an iPhone – Or: It Doesn't Take Huge Resources to Create Great Videos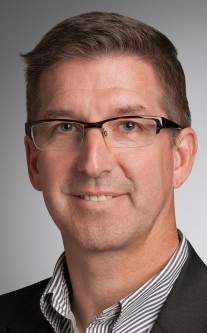 Don Bush
Vice President of Marketing
Kount Inc.
Don Bush has been working with retailers to combat fraud for many years and is an expert on mobile use and online commerce. He has been a driver of mobile fraud research, conducting the largest mobile payments and fraud survey and putting out an in-depth report on the findings for the last three years.
The Many Ways Fraud Can Happen—And the Many Ways to Fight Back

Matthew Butlein
President
Freshpair.com
Matthew Butlein is the president of Freshpair, an online retailer of men's and women's underwear and the creator of National Underwear Day. The company's unique marketing approach has resulted in a number of innovative programs, namely the world's first at-home try-on program for bras and an underwear subscription service. Freshpair's aim to take underwear into the forefront of fashion has previously won the company a place in the Internet Retailer's Hot 100. Matthew started in Freshpair's marketing department right after college, was promoted through marketing and, in 2011, became president of the company.
Data and Automation Drive the Future of All Marketing Communications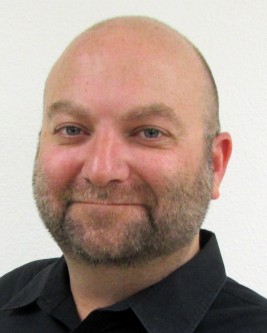 Allon Caidar
Co-Founder & CEO
TVPage.com
Allon Caidar oversees TVPage's strategic vision and operations. Prior to TVPage, Allon was co-founder & CEO of Opticomm, a broadcast video systems company that was sold to Emcore. Customers included NBC, Sony, Viacom and ESPN. Prior to Opticomm, Allon was vice president at Hotbar, an Internet media company that reached over 20 million users in less than two years and was later sold. Before Hotbar, Allon was a VC Attorney at Goldfarb, Seligman & Co. in Tel-Aviv, focusing on the Israeli high-tech sector. Allon holds multiple patents surrounding video networking, video commerce, and video syndication.
Video at Scale: How One RetailerExpanded Its Online Video Program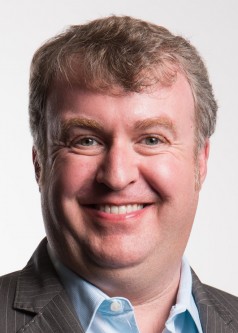 Tim Callan
Chief Marketing Officer
SLI Systems
As chief marketing officer for SLI Systems, Tim Callan is focused on driving sales growth within the e-commerce sector. Tim previously served as CMO at RetailNext, a provider of in-store data and analytics solutions, and as vice president of marketing for online security leader Verisign, where he led the creation and launch of the Verisign Secured seal. He currently sits on the board of IT security company DigiCert and has served on the board of the Online Trust Alliance, a vendor-neutral organization dedicated to creating a more trustworthy online ecosystem.He is a 20-year technology industry veteran.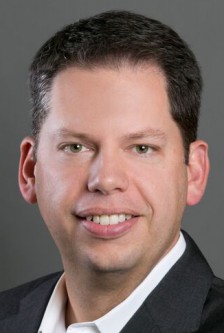 Jeff Campbell
Co-Founder, Managing Director
Resolution Media
As the co-founder of Resolution Media, a leading digital performance marketing agencies, Jeff Campbell currently oversees client service operations for the company's Chicago, Dallas, and Charlotte offices. With a passion for online marketing and SEO solutions for retail, Jeff is focused on strategy development, media integration, measuring online to offline sales impact and attribution. He has led online marketing campaigns for Lowe's, Apple, FedEx, Dick's Sporting Goods, Unilever, Hertz, State Farm, Bank of America, Pier 1, and many others. Prior to Resolution, Jeff was with the direct marketing agency Mosaic Data Solutions where he co-founded their paid search offering and managed several Fortune 500 campaigns.
How Your CRM Data Can Supercharge Paid Search and Social Targeting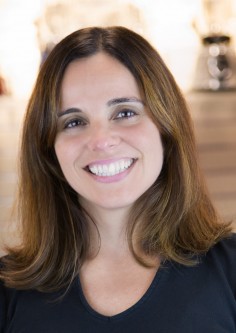 Maria Carrasquillo
Regional Senior Marketing Director
Jarden Consumer Solutions Latin America
As regional senior marketing director for Jarden Consumer Solutions Latin America, Maria Carrasquillo is responsible for marketing communications, PR, licensing, social and digital strategy for brands like Oster and FoodSaver. She leads the LATAM direct-to-consumer project that encompasses in-house developed e-commerce platforms to accelerate online sales and improve planning of transactional web content and e-commerce infrastructure investments. Prior to Jarden, Maria was a product and merchandising manager for Whirlpool Corp., where she worked with global factories and led outsourcing negotiations to develop products in Latin America.
Selling from Around the World—Addressing Global Technology Considerations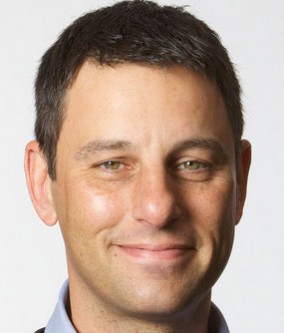 Kenneth Cassar
Vice President and Principal Analyst
Slice Intelligence
Ken Cassar oversees Slice Intelligence's research agenda, identifying and contextualizing e-commerce industry trends from Slice's panel of 4 million U.S. online consumers. Ken brings a rich online retail background to Slice Intelligence. Most recently, Ken was senior vice president, media analytic solutions at Nielsen, where he developed innovative digital commerce measurement and advertising effectiveness solutions. Prior to Nielsen, Ken was an analyst at Jupiter Research, where he was an early thought leader, trusted adviser and media source on e-commerce. His prescient outlook on fledgling e-commerce industry was a key contributor to Jupiter's dominance as a digital media zeitgeist at the dawn of the Internet.


The Data You Need to Turn Order Fulfillment Into a Competitive Advantage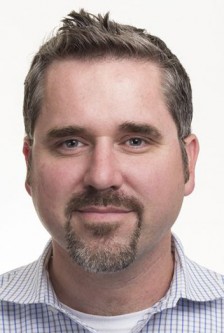 Matt Clark
Global Director of E-Commerce
Newark element 14
Matt Clark leads a large multi-function, multi-location team to deliver $750 million in yearly e-commerce sales through more than 40 websites around the globe. Matt has held sales and marketing positions at Dell, PCM, Saturn and EDS. He he received his bachelor's degree from Purdue and an MBA from Vanderbilt University. Element 14 is a global electronics distributor and online community of more than 370,000 design engineers and tech hobbyists.
Selling Complex Products? Build the Right Set of Online Selling Features

Rett Clevenger
Chief Executive Officer, Co-Founder
Steals.com
Rett Clevenger is co-founder of Steals, home of daily deal sites BabySteals.com, KidSteals.com, ScrapbookSteals.com and SheSteals.com. After receiving his B.A. in Marketing from the University of Idaho, Rett managed, built and marketed websites within multi-channel environments for Northwest River Supplies and Coldwater Creek. Later, he served as online media manager for Backcountry.com.
Pros & Cons of 4 Fulfillment Strategies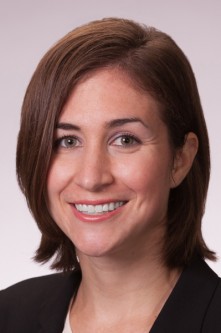 Christine Cline
Vice President, Marketing
Retale
Christine Cline leads strategy development and implementation of all marketing activities for Retale, a location-based mobile advertising platform. She brings nine years of retail marketing experience to this role. Previously, Christine was senior director of marketing at Sears Holdings Corporation, where she led event, promotional, and media planning for the apparel and accessories division.
10 Things Retailers Need to Know About the Rise of Ad-Blocking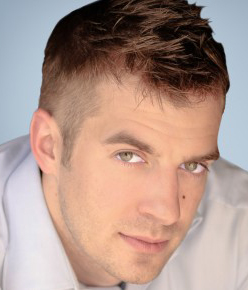 Charlie Cole
Chief Digital Officer
Tumi
Charlie Cole joined Tumi in early 2016 as chief digital officer. Prior to that, he was entrepreneur in residence at venture capital firm Maveron and chief executive officer of The Line, a multibrand retailer of home and fashion goods. Earlier, he was on the executive team that grew an online ad agency to more than $200 million in online revenue and led Lucky Brand Jean's e-commerce business to become the fastest-growing part of the business. At Schiff Nutrition, Charlie created a direct-to-consumer channel from scratch.
Review & Rethink: Social Tactics to Shun and Good Ones to Clone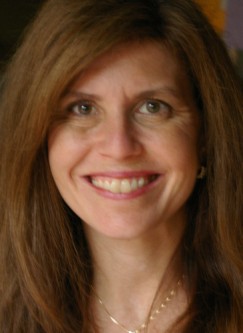 Anna Cole
Senior Manager, Operations, Merchandising
Carhartt
Anna Cole manages site operations, merchandising and planning for Carhartt.com and serves as project director for mission-critical initiatives. She joined Carhartt in 2003, and in 2006, Anna was integral to the launch of Carhartt's e-commerce initiative, holding every role including merchandising, buying, planning, marketing and operations. She has overseen all upgrades, new site designs and major projects since its launch. Under her guidance, Carhartt's sales, average order value, conversion and new customer acquisition continue to grow. Prior to joining Carhartt, Anna worked in the software and automotive industries.
Storytelling Selling to Lift Conversions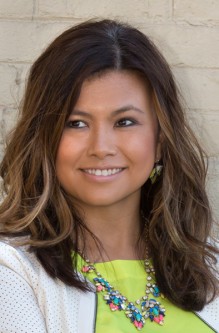 Tiffany Cooley
Vice President, Marketing
Bon-Ton Stores
Tiffany Cooley is vice president of marketing at The Bon-Ton Stores, leading strategy, digital marketing, analytics, market research and CRM/loyalty. She joined the 267-store department store chain in 2007, contributing in marketing roles of increasing responsibility. Prior to Bon-Ton, Tiffany was a marketing manager at Limited Brands; earlier, she worked on credit card product development and marketing at Marshall & Ilsley (M&I Bank), later acquired by Bank of Montreal (BMO Harris Bank).
An Omnichannel Odyssey: Toppling Silos to Gain a 360-Degree View of the Shopper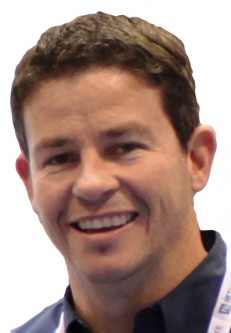 Denis Coombes
Director
ROI Revolution
In his time at ROI, Denis Coombes has overseen tens of millions of dollars in PPC ad spend, specifically for retailers, and he understands where and how to look in order to improve results accordingly. Denis hails from South Africa, and for more than 10 years, he has run online marketing campaigns for various clients all over the world. He joined ROI Revolution in 2006.
Five Paid Search Strategies for Capitalizing on Buyer Intent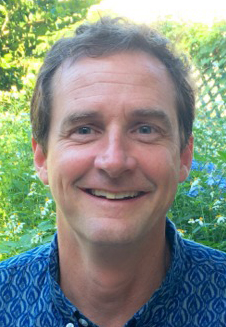 Brantley Crowder
Director, E-Commerce
Savannah Bee Company
Brantley Crowder is director of e-commerce at Savannah Bee, a retailer of honey and health and beauty products. He focuses on developing the company's marketing calendar, managing all digital assets, content strategy, developing content and directing social media. Earlier, he developed the company's web fulfillment from the ground up. Prior to Savannah Bee, Brantley founded yoga studio Namaste Y'all.
Social Selling When Your Budget is Zero

Brett Curry
Lead Strategist
ClassyLlama
Brett Curry is lead strategist at full-service e-commerce agency Classy Llama and also the CEO of search marketing agency OMG Commerce. Brett built his first marketing agency in 2003 and launched his first successful SEO campaign in 2004. Now he leads a team of SEM and SEO professionals serving the e-commerce community. A search marketing expert for e-commerce and specifically, a Google Shopping evangelist, Brett is frequent speaker and writer on the e-commerce industry.


Keys to Profitable Growth With Google Shopping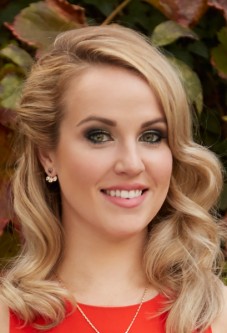 Juliette Dallas-Feeney
Senior Social Media Manager
Birchbox
Juliette Dallas-Feeney is the senior social media manager at Birchbox, a beauty and grooming retailer offering a personalized way to discover and shop for new products. Today, Birchbox operates in six countries, has more than 1 million subscribers and 800 brands in its e-commerce shop. Juliette leads social media strategy for Birchbox's US team, with a focus on engaging and growing their community on channels including Facebook, Instagram and Snapchat. Prior to Birchbox, she developed social media and content marketing strategies for two NYC-based health and wellness startups, and worked in broadcast media for a DC-based political advertising firm.
Millennials on Your Mind? Snapchat Should Be, Too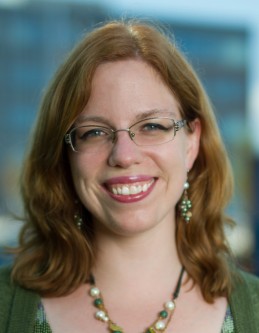 Marta Dalton
Director, E-Commerce
Coca-Cola
Marta Dalton is director of e-commerce at Coca-Cola, where she leads the B2B e-commerce business in North America. She got her start in e-commerce in 2004 in Tokyo and enjoys the mix of technology, marketing and operations that make up the world of e-commerce. Earliler, Marta has led development and database teams to build new platforms, created new pricing strategies and launched global digital marketing plans to drive adoption and engagement.
Let's Get Tactical: Pricing Strategies and Tools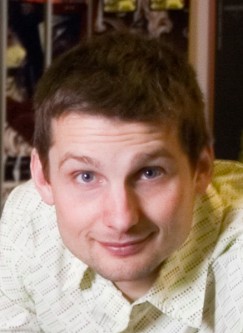 Nathan Decker
Director, E-Commerce
evo
Nathan Decker is the director of e-commerce at evo, a $50 million dollar multichannel retailer based in Seattle. When he started at evo, the company was a two-person operation out of a garage. Today, evo is one of the leading online retailers for ski, snowboard, bike, skate and wakeboard gear. Nathan is known as an early adopter of innovative technology, an analytics ninja and a regular speaker at industry events.
Start Me Up: Going Responsive, Getting it Right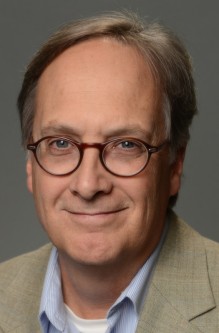 Paul Demery
Editor
B2BecNews
Paul Demery leads the editorial coverage of the B2B industry at Vertical Web Media LLC. He is editor of the twice-weekly newsletter B2BecNews and B2BeCommerceWorld.com. He also is managing editor in charge of B2B e-commerce coverage at Internet Retailer magazine. He has covered e-commerce at Vertical Web Media for nearly 15 years. Prior to Vertical Web Media, he was editor-in-chief/associate publisher of Electronic Commerce World magazine, which covered business-to-business applications of Internet technology across industries, published by Faulkner & Gray, a unit of Thomson International. Before that, he held editorial positions covering the credit card and accounting industries with Faulkner & Gray publications and manufacturing, distribution and media industries at other publications.
Welcome and Introduction: B2B E-Commerce Is Happening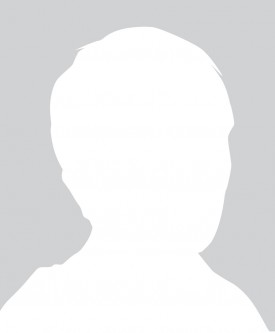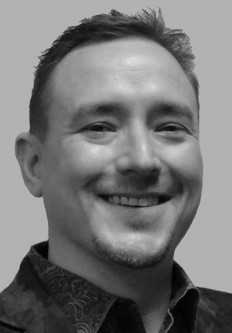 Dwayne Doshier
Director, Customer Growth Services
Insite Software
Dwayne Doshier is a seasoned B2B e-commerce strategist who works with manufacturers and distributors. He provides leadership in B2B e-commerce strategy and digital marketing, channel shift, customer adoption, market sizing, capability identification, and revenue-focused analytics. Dwayne serves as an advisor to B2B e-commerce executives across industries and has led the development of analytics strategies and implementations for Insite customers such as Border States Electric, AmeriPride, and Morrison Supply.
Does E-Commerce Self-Service Top the Performance of Sales Reps?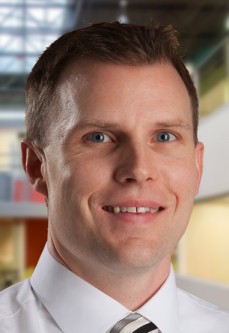 Jeffrey Douglas
General Manager, E-Commerce
Nebraska Furniture Mart
Jeff Douglas is the general manager of e-commerce for Nebraska Furniture Mart, where he has managed strategy and operations for the past 12 years. Under his leadership, NFM.com has grown and earned a ranking in the Internet Retailer Top 500 site. In 2015, NFM.com was recognized as one of the Hot 100 most innovative e-retailers in the world. Jeff began his career at NFM in 1996 as a call center sales representative for the home furnishings company.
Engaging Shoppers in Store: Are Beacons a Good Option or a Distraction?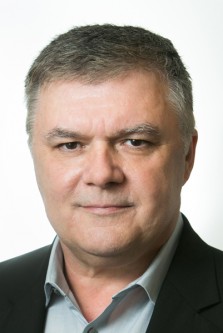 Jay Dunn
Chief Marketing Officer
Chief Outsiders
Jay Dunn is chief marketing officer of Chief Outsiders, a leading management and marketing consulting firm that provides veteran CMO expertise to companies in an outsource model. Jay is the former chief marketing officer for Bare Necessities, former vice president of marketing for Lane Bryant; and currently a strategic marketing advisor for media and technology companies, inStream Global Media and Jebbit. Combining his expertise in marketing, design and branding with his passion for new and social media, e-commerce and technology, Jay and his teams have produced award-winning campaigns that have reinterpreted retail marketing for Bare Necessities, Lane Bryant, Brookstone, and The Home Depot, among others.

The Hidden Gold in Post-Purchase Marketing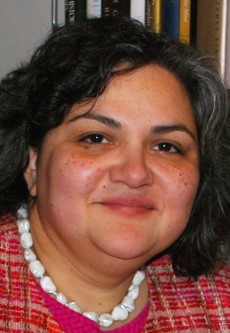 Val DuVernet
Senior Program Manager, Content, Social Media Strategy
Advance Auto Parts
Val DuVernet uses her passion for storytelling to create content for multiple platforms and channels. She leads content initiatives at Advance Auto Parts that reach B2C and B2B audiences, weaving content into the learning, shopping and social media experiences to drive engagement and create customers. Prior to Advance, Val operated a national licensed business for Sears, Flowers By Sears, where she led marketing for small businesses.She also led the team that developed product taxonomies for Target.com.
Going Beyond the Boost — Getting Started with a Social Media Promotion Strategy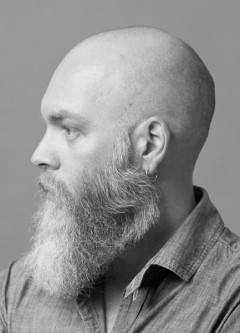 Josh Ehren
Director, E-Commerce, Digital Lab
VF Corp.
Josh Ehren is director of e-commerce for the Digital Lab at VF Corp., with more than 30 brands such as The North Face, Vans, Timberland, Lee, Wrangler, and 7 For All Mankind, among others. Josh works with the brands on a global level, helping develop overall strategy, drive innovation and grow the DTC businesses. Prior to VF Digital Lab, Josh worked at Walmart.com on the e-commerce and multichannel marketing teams.
Let's Get Tactical: Shipping and Logistics

Nicholas Einstein
VP, Research, Principal Analyst
The Relevancy Group
Nicholas Einstein has over 15 years of experience in digital marketing and understanding consumer behavior. He has led customer success management, email technology, implementation, and social marketing teams at several organizations. Most recently, Nick was vice president of customer success at SocialChorus, an advocate marketing platform that powers hundreds of thousands of brand advocates, employees, consumers and bloggers to experience, create and share content about brands they love.
Using Email to Bring Videos to Your Customers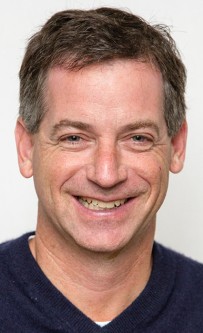 Steve Elkins
President
WEBS America's Yarn Store
Steve Elkins is president of WEBS, a privately owned yarn retailer. As part of a second generation family ownership team, he has overseen the e-commerce and retail operations for the past 13 years. Founded in Steve's parents' basement, WEBS sells through e-commerce, catalog and a retail location. The company offers a wide, ever-changing selection and outstanding customer service to create a loyal customer base.
Prescriptions for the Growing Pains of Mid-Market E-Retailers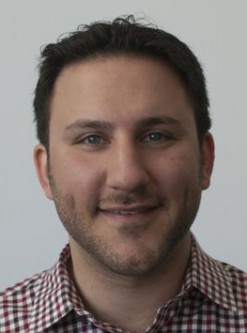 Bobby Emamian
Chief Executive Officer, Co-Founder
Prolific Interactive
Bobby Emamian is the co-founder and chief executive officer of Prolific Interactive, a strategy-led mobile agency. Bobby's mix of technical, business, strategic, and managerial skills accounts for Prolific's fast growth in the mobile industry. He and his team have worked with such companies as David's Bridal, Overstock, SoulCycle, Alex and Ani, Lilly Pulitzer, American Express, ModCloth, Lululemon, Rent The Runway and more.
More Than Sales: Tap the Full Power of Your Mobile Site and Apps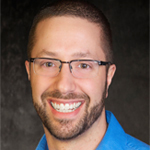 Justin Emig
Director, Search Marketing
Web Talent Marketing
As director of search marketing at Web Talent Marketing, a digital marketing agency, Justin Emig leads a team of ROI-focused digital marketers responsible for delivering success for retailers in a variety of verticals. Justin's background is in brand and product management and he has been responsible for developing digital commerce campaigns, as well as sound multi-channel campaigns that drive sales online and offline, both brand side and now agency side.
Soup to Nuts on Social — Engaging on Multiple Platforms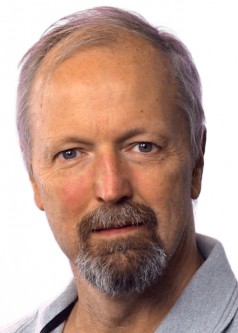 Eric Enge
Chief Executive Officer
Stone Temple Consulting
Eric Enge is chief executive officer of Stone Temple Consulting, a Massachusetts-based digital marketing agency that helps companies increase search engine rankings and social media presence to drive increased organic traffic. He is a frequent blogger and contributor to Forbes and co-authored "The Art of SEO" together with Stephan Spencer, Rand Fishkin and Jessie Stricchiola.
Review & Rethink: Social Tactics to Shun and Good Ones to Clone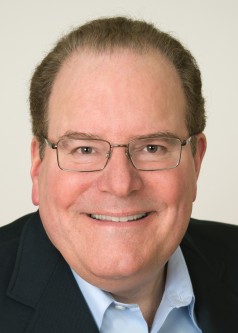 Clifford Ennico
Attorney
Law Offices of Clifford R. Ennico
Attorney Clifford Ennico has represented more than 15,000 small businesses and early-stage technology companies in his 35-year career. He runs his own legal and small business consulting practice in Fairfield, Conn. As author of a weekly syndicated business column and lecturer, Clifford advises businesses on legal, finance and tax developments affecting their online businesses, social media and relations with others. His latest business book, "The Crowdfunding Handbook," was published in 2015.
Licit or Complicit: Are You Coloring Inside the Lines on Legal Matters?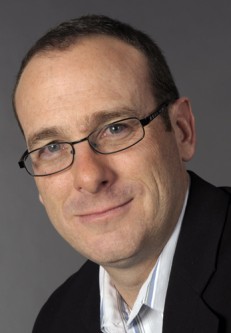 Kevin Ertell
Senior Vice President, Digital
Sur La Table
Kevin Ertell is senior vice president of digital at Sur La Table, where he is responsible for ensuring the company's digital business delivers a top notch experience to its customers and its staff alike. Kevin has worked exclusively in retail for more than 30 years, and has focused his expertise on e-commerce since 1997. He has previously held positions as senior vice president of TowerRecords.com, senior vice president of e-business with Borders, vice president of retail strategy at ForeSee Results and chief marketing officer at OnlineShoes.com.
Making Sure Your Technology Keeps You in Touch With Your Customers—Wherever They Are

Katie Evans
Editor, Mobile
Internet Retailer
Katie Evans leads mobile coverage and strategy, reporting and writing for Internet Retailer's sister website and twice-weekly email newsletter, Mobile Strategies 360, as well as Internetretailer.com and Internet Retailer magazine. She also is editor of the Internet Retailer Mobile 500, which ranks global retailers by annual sales via mobile devices, in addition to providing a wealth of competitive mobile commerce data. Previously, she was Internet Retailer's managing editor, international research, analyzing global e-commerce trends in markets including Asia, Latin America and Europe. Katie also has written extensively on e-commerce technology and the financial industry.

The State of Mobile Commerce 2016: Trends and Lessons from the Internet Retailer Mobile 500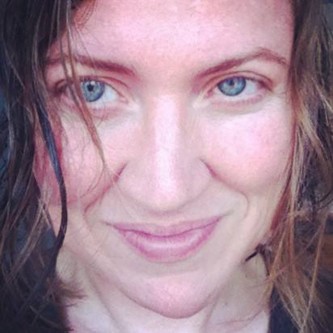 Tammy Everts
Senior Researcher
SOASTA
Tammy Everts has spent the past two decades working in the user experience space, studying the impact of design, usability, and web performance on end users. For the past several years, her research has focused on the technical, business, and human sides of web/application performance. Tammy currently serves as senior researcher and evangelist at SOASTA, where she manages the web performance blog The Performance Beacon. She is writing book – "Time Is Money: The Business Value of Web Performance" – for O'Reilly Media.
The Small Things That Add Up: How to Find What Design Factors Influence Conversion Rates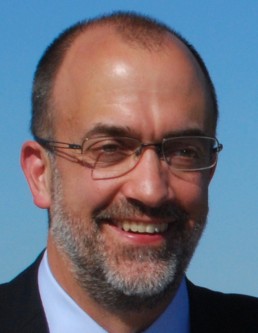 Ted Fay
Senior Director, E-Commerce, Direct Response Marketing
ACCO Brands Corp.
Ted Fay is senior director of e-commerce and direct response marketing at ACCO Brands Corp., one of the world's largest suppliers of branded school, office and consumer products and print finishing solutions. Previously, he lead the digital presence of DirectBuy. Prior to joining DirectBuy, Ted led the digital marketing efforts at Culligan International and held various marketing, strategic planning and business leadership roles at Oce, a Canon Group company.
Paid Content and Context: The Do's and Don't's of Native Advertising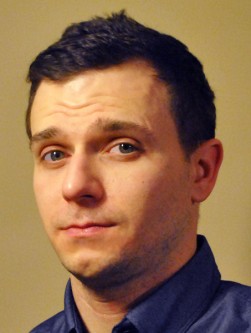 Jeff Faye
Digital Strategist
Sears Holdings Corp.
As digital strategist for Sears Holdings, Jeff Faye drives multimedia innovation and content effectiveness through existing and exploratory programs. Jeff has managed both creative and technical development for the Sears, Kmart, Kenmore and Craftsman brands. He has evolved the digital video program at Sears where his work has created large increases in video distribution, clicks, views and value, across hundreds of millions of interactions. Before Sears, Jeff provided marketing consulting and product development services to small and emerging brands. His writing has appeared in nationally distributed publications and campaigns.


10 Tips for Using Video (and Visual Content) to Increase Conversion Now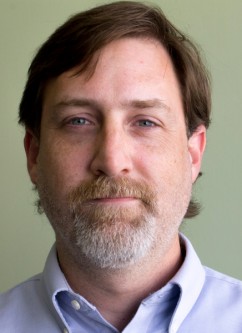 Brian Finkle
Director of E-commerce
Evergreen Enterprises of Virginia
Brian Finkle focuses on field sales reps with innovative mobile applications, expanding social media reach, and mining customer data for strategic targeted marketing and increasing customer throughput. Evergreen Enterprises of Virginia is a wholesale designer, producer, and distributer of home furnishings, home, garden, sports, fashion accessories, and baby products. Brian leverages his experience in process improvement as a Six Sigma Black Belt and sales manager to identify ways to improve efficiency and effectiveness in ecommerce performance.

Using Mobile Technology to Keep Sales Reps in the Game—And Hitting Home Runs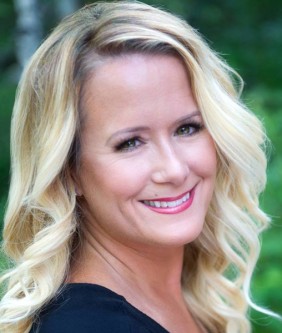 Jana Francis
President, Founder
Steals.com
Jana Francis is president and founder of Steals.com, home of daily deal sites BabySteals.com, KidSteals.com, ScrapbookSteals.com and SheSteals.com. Prior to Steals.com, Jana worked in broadcast media at KSL, the largest media company in Utah, where she was director of interactive media sales. She also served in advertising and marketing roles for technology and Internet companies in Silicon Valley.
Millennials on Your Mind? Snapchat Should Be, Too
My Worst Idea and What I Learned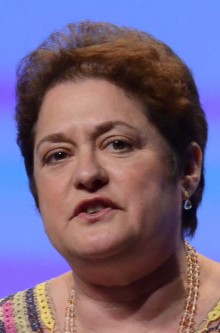 Lauren Freedman
President
The E-Tailing Group
Lauren Freedman parlayed her retail experience into providing strategic and e-commerce solutions to online merchants and businesses targeting that market. Her company's annual mystery shopping and merchaner extensive client list has included Fortune 500s and start-ups.t surveys provide an overview of the state of e-commerce, setting industry standards while highlighting best practices.
What Do Mobile Users Want? A Recipe for Success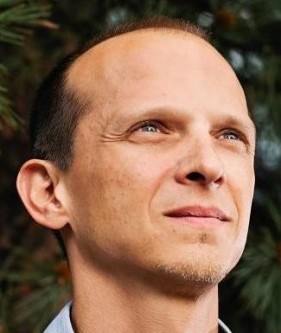 Brian Fricano
Chief Executive Officer, Founder
Sustainable Supply
Brian Fricano is chief executive officer and founder of Sustainable Supply, an online B2B retailer selling more than 1 million building and maintenance products. Brian has more than 17 years' experience in the B2B marketplace including W.W. Grainger and the Bradley Corp. Launched in 2009, Sustainable Supply earned a top 1,000 ranking on Inc. magazine's 5,000 fastest-growing private companies for three years and in Internet Retailer's top 1,000 ranking five years.
To VC or Bootstrap? Pros & Cons to Fund Your Startup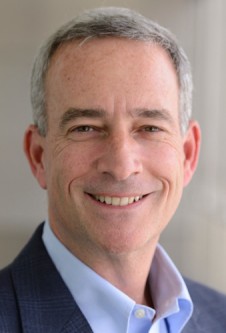 Mark Friedman
President, E-Commerce
Steve Madden
Mark brings 25 years of strategic and tactical experience to the direct marketing business, with the last 15 years focused on the online channel within multichannel retail. Prior to Steve Madden, he was chief digital marketing officer at Warnaco, responsible for the Speedo, Calvin Klein Underwear and Calvin Klein Jeans's sites, and CMO at Redcats USA, whose Redcats web channel grew from $150 million to $450 million during his tenure. Prior to Redcats, Mark was CMO of Brooks Brothers, heading the catalog and Internet businesses along with marketing for 150 U.S. stores.
KEYNOTE: How Steve Madden Keeps it Edgy at Every Touchpoint, Digital and Beyond

Gaston Frydlewski
Founder, CEO
Hickies
Gaston Frydlewski is the founder and chief executive officer of Hickies. Previously, he worked for four years as an investment banker with the Latin America mergers and acqusitions team at J.P.Morgan. His experience includes M&As, joint ventures and capital market transactions in the U.S. Latin America and Asia. Prior to J.P.Morgan, Gaston worked for Telefonica, a leading telecommunications company, in its strategic planning group, where he was involved in the creation of the company's innovation group.
What's Your Company's Marketing DNA?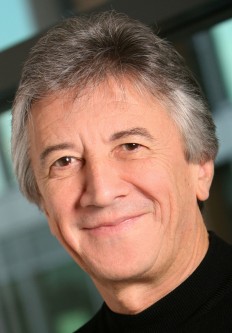 Gian Fulgoni
Executive Chairman Emeritus, Co-Founder
comScore
Gian Fulgoni co-founded comScore Inc., provider of online research data, in 1999. Before comScore, Gian was president/CEO from 1981 to 1998 of Information Resources Inc., the leading supplier of scanner data to the CPG industry. Under his tenure, IRI's revenue grew at 40% a year to more than $500 million annually and its market value reached $1.5 billion. He serves on the board of PetMed Express, an online pet pharmacy. He also is a member of the Supervisory Board of the Journal of Advertising Research.
What Shoppers Want From Online and Omnichannel Retailers in 2016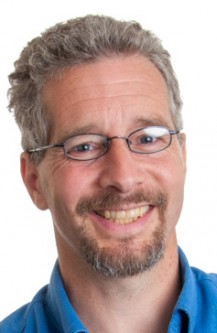 Tom Funk
Senior Manager, Digital Product and Content
Keurig Green Mountain
As senior manager, digital product and content, Tom Funk leads the web content team and is responsible for enhancements to Keurig.com. Prior to joining Keurig, he worked at e-commerce consultancy Timberline Interactive and at the e-commerce platform CommerceV3. Previously, for 6 years Tom managed the web site of The Vermont Teddy Bear Company and those of its sister brands PajamaGram and Callyx & Corolla.
Knowing and Using Google's Free Tools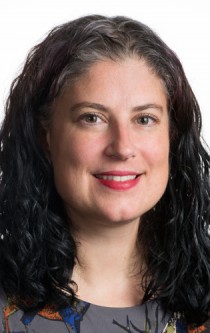 Gabrielle Gallo
Head of E-Commerce
The Sak Brand Group
Gabrielle runs and manages the e-commerce experience for thesak.com, sakroots.com and elliottlucca.com. She is responsible for site development and orientation, marketing programs, mobile extension, merchandising and customer satisfaction. Gabrielle's background is broad, having restructured both operational and digital teams to support site productivity as well as having led the launch of several iterations of both the company's e-commerce platform and B2B/order-writing tool.
Prescriptions for the Growing Pains of Mid-Market E-Retailers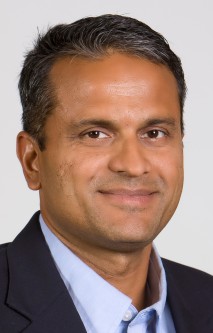 Bala Ganesh
Director, Retail Marketing
UPS
Bala Ganesh oversees marketing strategy for UPS's retail and consumer goods segment. He joined UPS in 2012 as product manager supporting UPS My Choice and social media/mobile integration within the company's Customer Technology Management group. Before joining UPS, Bala was responsible for strategy development and mergers and acquisitions with the healthcare procurement company MedAssets. From 2006 to 2010, he led consulting project teams for McKinsey & Co. He also has worked as an aerospace engineering researcher at the Georgia Institute of Technology.
What Shoppers Want From Online and Omnichannel Retailers in 2016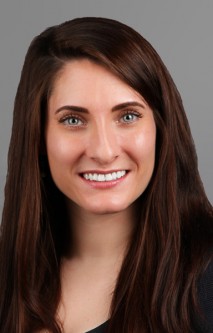 Jordan Garner
Director of Customer Success
TrustPilot
Jordan Garner has worked in the digital marketing space since 2009, having helped grow several small to mid-size agencies and SaaS companies. She has worked to bridge the gap between customer-facing and commercially-focused operations and engineered solutions. She also has experience in account management and customer success, working with both small and enterprise businesses from various industries, specializing in SEO, SEM, and reputation management. Jordan joined Trustpilot two years ago and started the North American Customer Success organization. She now works with the marketing team to define value and thought-leadership in the customer review space.
Reviews Happen: A Strategy for When and How to Respond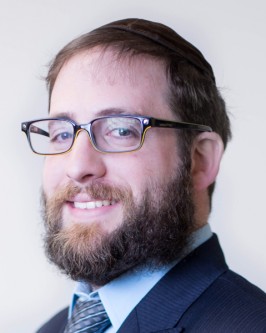 Danny Gavin
Vice President, Director of Marketing
BrianGavinDiamonds.com
Danny Gavin has successfully piloted several web development projects and utilizes his extensive experience to develop cutting-edge Internet marketing and social media campaigns for Brian Gavin Diamonds as its vice president and director of marketing. Growing up in and around his family's e-commerce business, he immersed himself in the business from an early age. Prior to joining Brian Gavin Diamonds, Danny honed his marketing skills through consulting roles with Centerpoint Energy, Brown-Forman, Houston Symphony, Softway and Blinds.com. He received an MBA in marketing and business consulting from the University of Houston's C.T. Bauer College of Business, where he is an adjunct professor in the marketing department, teaching at the graduate level.
Mobilegeddon: What We've Learned After a Year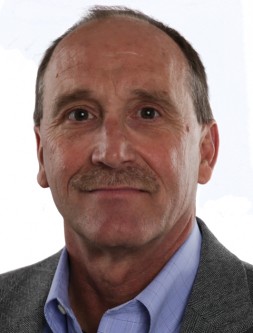 Rick Gemereth
Chief Information Officer
Lionel
Rick Gemereth leads the IT department for Lionel, the model train brand, and Lionel NASCAR Collectibles. He led the effort to implement the Lionel NASCAR Collectibles enterprise system and is the senior management leader of the ERP conversion of Lionel to Netsuite. In addition he oversees supply chain warehouse and logistics operations for Lionel and the collectibles division. Before Lionel, Rick was vice president of IT for Motorsports Authentics and chief information officer, senior vice president, for PCA International a retail/wholesale/distributor of professional photography studios.
Out of Many, One: Getting Past Legacy Systems to a Streamlined Technology for Today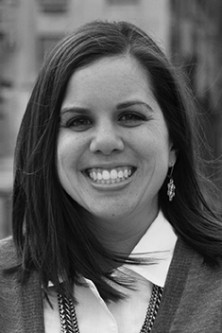 Lauren Gentile
Vice President, Creative Director
Epsilon
Lauren Gentile joined Epsilon in 2013 as vice president, executive creative director. She has over 12 years of leadership experience in the creative industry. Lauren leads a digital creative team with expertise across direct marketing channels, specializing in CRM and email creative. Lauren has managed creative for many leading automotive clients; hospitality, financial and retail clients, including one of the top 5 retailers in the U.S. Before joining Epsilon, Lauren was a creative director at Sears Holdings where she led the Integrated Retail creative team, focusing on email, mobile, app development and experiential design.
Using Email to Bring Videos to Your Customers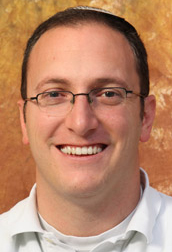 Mark Ginsberg
Chief Marketing Officer
Beyond Stores
Mark Ginsberg is chief marketing officer for Beyond Stores, an e-retailer of home furnishings and decor ranked by Internet Retailer as one of the 10 fastest-growing U.S. web merchants. Mark is an expert in SEO and search engine marketing, and leads a team that is expanding Beyond Stores' activity in social media and email marketing. Mark has worked on campaigns for brands including 1800Flowers.com, 1800Baskets.com, HydroChic and others.
33 Tactics to Engage and Retain More Customers—Across Every Channel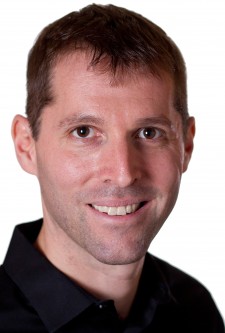 Robert Glazer
Founder, Managing Director
Acceleration Partners
Robert Glazer, founder and managing director of Acceleration Partners, is a customer acquisition specialist with an exceptional track record in growing revenue and profits for fast-growing consumer products and services companies. In 2014, Acceleration Partners drove more than $500 million in online revenue for its clients, which include adidas, eBay, ModCloth, Warby Parker, the Honest Company, Reebok, Shutterfly, Target, Gymboree, Tiny Prints and other consumer brands. Robert is a frequent and enthusiastic industry speaker.
The New Tactics Driving Affiliate Marketing Today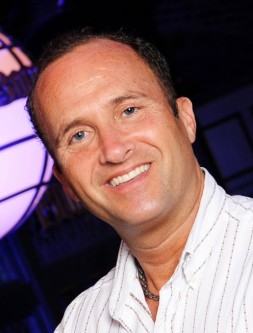 Mitch Goldstone
President
ScanMyPhotos.com
Since founding ScanMyPhotos.com in 1990, Mitch Goldstone has expanded his photo digitization e-commerce company to an international customer base. Mitch's company is headquartered in Irvine, CA, and is well-known for pioneering technologies to scan more than 300 million pictures. Mitch is a graduate of the University of Southern California Marshall School of Business and Entrepreneurship. Mitch credits much of his success to the vendors he met at past IRCE events.
How One Retailer Bumped Up Sales by Spending on Customer Service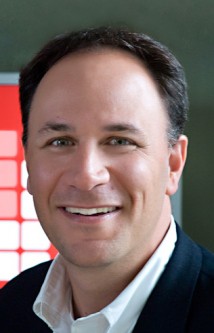 Adam Greco
Board Member
Digital Analytics Association
Adam Greco is Senior Partner, AnalyticsDemystified, and a longstanding member of the web analytics community who has consulted with hundreds of clients across every industry vertical. Adam began his web analytics career managing the website for the Chicago Mercantile Exchange and then became one of the founders of the Omniture Consulting group. While at Omniture, Adam managed accounts large and small and helped clients maximize their use of Omniture technologies. Adam later went on to manage the web analytics program at Salesforce.com. In 2012, in partnership with Adobe, Adam published the first-ever book on Adobe SiteCatalyst – The Adobe SiteCatalyst Handbook: An Insider's Guide.
Overcoming the Analytics Staffing Challenge: How to Find Digital Analysts, Motivate Them, Then Measure What They're Doing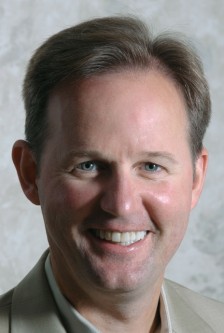 Eric Grunewald
Vice President & Chief Marketing Officer
DiscountRamps.com
Eric Grunewald is responsible for e-commerce strategy, omni-channel marketing, creative services, information technology and call center operations at DiscountRamps.com. DiscountRamps.com is a distributor of consumer and commercial loading, hauling and transportation equipment and sells primarily through its own web sites and Internet marketplaces. Eric has held management positions with Northern Tool & Equipment, Footlocker.com/Eastbay and OfficeFurniture.com. In these positions he has gained extensive experience in online and offline marketing, creative services, and producing effective omni-channel marketing campaigns in partnership with leading brands like Nike, adidas and Under Armour.

One Retailer's Journey to the All-Important Product Information Database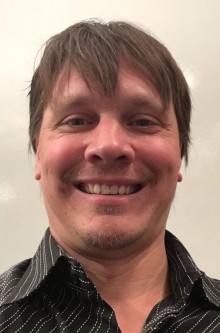 Ryan Guldberg
Director, E-Commerce Marketing
I See Me!
Ryan Guldberg is director of e-commerce marketing at I See Me! personalized children's books. He has more than 20 years' experience in the digital marketing space specializing in e-commerce. Ryan oversees all marketing for I See Me including PPC, SEO, email, analytics and social. He is responsible for the synergies between direct mail and driving return on investment for iseeme.com.
Getting Your Customers to Do Your Merchandising—How to Acquire User-Generated Content and What to Do With It

Apu Gupta
Chief Executive Officer, Co-Founder
Curalate
Apu Gupta is chief executive officer and co-founder of Curalate, a visual commerce platform provider. Prior to Curalate, Apu worked in retail and technology, having built the second-largest drugstore chain in India as the chief operating officer and chief marketing officer of MedPlus Health Services. He also served on the interim management team of Peracon, a software provider for the commercial real estate industry, and was in sales and marketing roles at WebEx Communications.
Boost Brand Awareness Via Instagram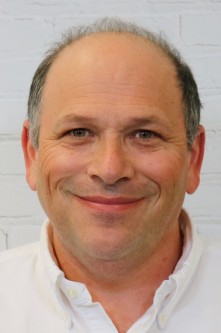 Steve Haffer
CIO, EVP, Marketing, E-Commerce, IT
American Signature
Steve's expansive job title reflects his ability to foresee and understand the convergence of technology and customer data to drive results for the business. A 20-plus year veteran of the Schottenstein family of companies, Steve has held multiple job responsibilities. He was vice president of business development for Schottenstein Luxury Group, overseeing prestigious brands such as Judith Leiber, Adrienne Vittadini, Stueben Glass and Shiro. Within American Signature, prior roles include vice president, marketing and investment, Bedding merchant, regional sales manager and store manager.
Unlock the Secret to Store Incentives that are Fair and Fruitful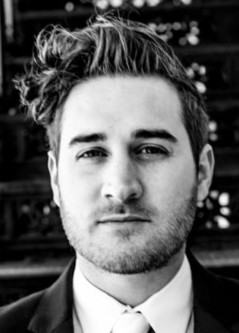 William Harris
Vice President, Marketing & Growth
Dollar Hobbyz
William Harris is the vice president of marketing and growth for Dollar Hobbyz, the largest RC car and drone shop in its niche. He also leads growth at Sellbrite and HomeSpotter, and is the founder of Elumynt, LLC, a marketing company. William is a contributor to leading industry publications and a frequent speaker on marketing strategy, search engine optimization, content marketing and paid acquisition.
Keys to Profitable Growth With Google Shopping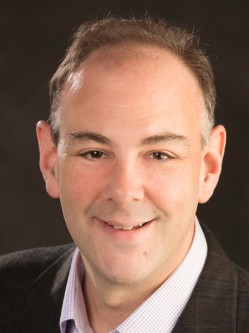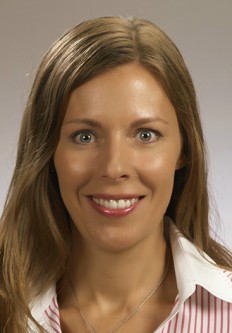 Adrienne Hartman
Director of E-Commerce, Customer Insights
J.J. Keller & Associates
As director or e-commerce and customer insights at J.J. Keller & Associates, Adrienne oversees all digital marketing and e-commerce initiatives and leads all corporate research functions. With 1,400 employees, J.J. Keller is the leading North American publisher of regulatory, compliance and best-practice products and services in the heavy-duty trucking, workplace safety, construction safety, and human resources markets.
The B2B Customer Journey: When to Offer Guideposts and When to Step Out of the Way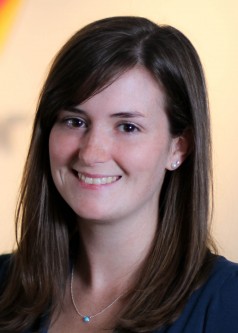 Alison Held
Product Manager for Marketplaces
ChannelAdvisor
As product manager for marketplaces at ChannelAdvisor, Alison Held is responsible for research and product direction for e-commerce destinations such as Amazon, Sears, Newegg and Best Buy. She works with the marketplaces and retailers to stay up to date with channel developments and to optimize existing features for clients. Earlier, Alison worked with retailers to establish and expand their online presence on marketplaces. Prior to ChannelAdvisor, she consulted for Cardno Entrix, an infrastructure and environmental services company.
Analyzing Your Marketplace Data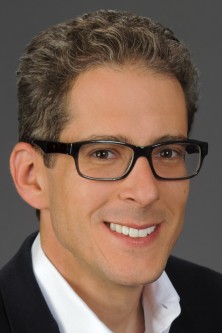 Eric Heller
Chief Executive Officer, Founder
Marketplace Ignition
Eric Heller, chief executive officer of Marketplace Ignition, has been working online retail since joining Amazon.com in January 1999. During that time, he has managed critical online marketing programs for Amazon.com, Redfin, Expedia and Benchmark Brands. Eric founded Marketplace Ignition, a company focused on strategy consulting for the Marketplace channel. Their client base of more than 250 brands includes some of the largest manufacturers and retailers in the United States.
Techniques to Drive Profits and Sales for Manufacturers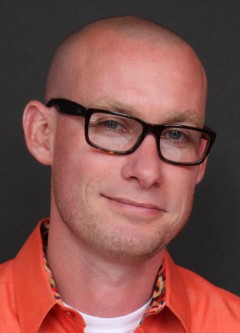 Darren Hill
Chief Executive Officer, Co-Founder
WebLinc
Darren Hill co-founded WebLinc with his brother Jason in 1994. He serves as WebLinc's chief executive officer. He is a regular guest speaker at the University of Pennsylvania's Wharton School of Business and Drexel University's LeBow Business College. Additionally, he is a partner in two restaurants and owns several buildings in Philadelphia's Old City neighborhood.
Prescriptions for the Growing Pains of Mid-Market E-Retailers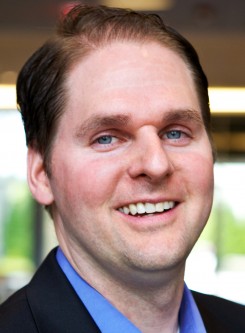 Andy Hoar
Principal Analyst
Forrester Research
Andy Hoar is one of the world's leading authorities on b2b and b2b2c e-commerce and has authored several seminal pieces of research in the space. Prior to joining Forrester, Andy spent 11 years in product and marketing leadership roles in Silicon Valley. He helped develop Yahoo's Web2Store local shopping initiative, co-founded an e-commerce company and created products in both the consumer Internet and mobile software spaces. Andy is a summa cum laude graduate in economics from the University of Dayton and holds an M.P.A. from Harvard University and an M.S. in Integrated Marketing from Northwestern University.
Full-Steam Ahead to $1 Trillion+ Sales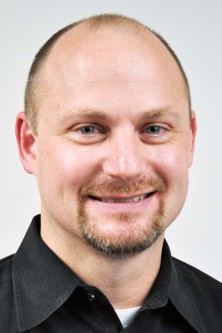 Jon Hoch
President
Power Equipment Direct
Jon Hoch founded Power Equipment Direct Inc. in 2003, launching his first store-- PressureWashersDirect.com—from his basement. The Bolingbrook, Ill.-based company operates nine power equipment-related web stores and is one of the fastest growing retailers in the nation. He was public relations manager at a major power equipment manufacturer before starting his company and worked at several large Chicago public relations firms.
Making Sure Your Customer Service Reps Know More Than Your Customers
Rich Howard
Lead Architect, Performance and Optimization
Williams-Sonoma Inc
Rich Howard runs performance and optimization at leading US retailer Williams-Sonoma, whose brands include Pottery Barn, West Elm, Williams-Sonoma and Mark and Graham. In addition, he is also currently growing a team of digital optimization specialists at his company Optimal. Rich comes from a technical background, having spent many years working agency side in web development and technical consultancy before focusing on his main passion: optimization. His skills include web performance optimization, digital analytics, SEO, conversion rate optimization and tag management.

Rory Hudson
Vice President, Information Technology
Zumiez
Rory Hudson is vice president of information technology at Zumiez Inc. He has spent his entire 20-year retail career at Zumiez, serving in a wide variety of leadership positions as the company has grown to operate more than 600 stores in four countries. Prior to leading the technology group, Rory led the Supply Chain and Loss Prevention groups driving innovation while improving results.
Speedy Store-based Fulfillment – A Game of Tag, You're It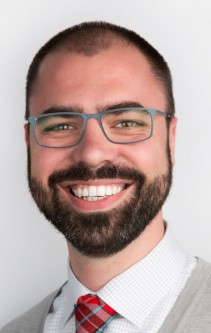 Justin Hughes
Vice President, Product
Trunk Club
Justin Hughes is vice president of product at Trunk Club, a Chicago-based, Nordstrom-owned company that focuses on experiential retail. Justin heads the Product and Data Science practice that is developing conversational commerce tools. Previous to Trunk Club, Justin ran storefront and funnel optimization at Groupon, was the vice president of technology at Centro Media, and ran R&D for Cars.com.
Innovation Now, Best Practice in 2017: Innovation Tools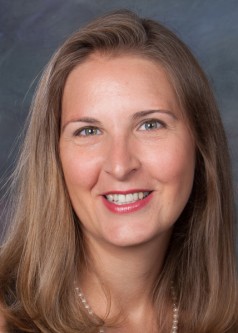 Terri Hunsinger
Partner
WebUndies
Terri Hunsinger has been a partner at WebUndies.com since 2007, and has filled many roles at the growing e-retailer of novelty undies, pajamas and lounge wear. Responsible for the website's design and functionality, Terri developed a long-term growth strategy for the business. In 2010, she oversaw a complete site redesign, as well as integration with a new shopping cart, inventory management system and order processing system. In 2012, she brought WebUndies.com into the world of m-commerce, where mobile sales now account for more than 35% of total sales. She manages social media efforts, the affiliate marketing program and the companies PPC/AdWords partnerships.
How I Got Profitable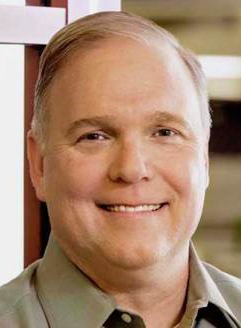 Charles Hunsinger
Vice President, Customer Technologies
L.L.Bean
As leader of L.L.Bean's Customer Technologies organization, Charles Hunsinger is at the forefront of the company's evolving omnichannel and digital marketing offerings and the technology that enables them. Prior to L.L.Bean, Charles served as chief information officer for several leading B2C and B2B direct marketing brands including Harry and David, Musician's Friend and Corporate Express. He was also a consulting manager with Accenture, specialized in solving order management and distribution/logistics challenges for some of the nation's largest companies.
New Ways to Sell —Expanding Your Reach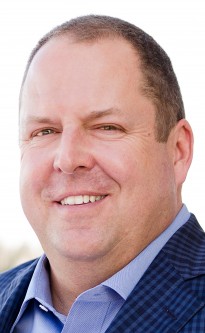 Joseph Jaconi
General Manager, Co-Founder
Tech Armor
Joseph Jaconi co-founded Tech Armor, whose screen protector and mobile accessory products are sold in 35 countries, in 2012. He began his career working for the University of Southern California in Madrid, Spain, before moving to Mexico City to work for the U.S. Embassy. He then entered the world of commerce, joining the Singer Sewing Co. in Mexico City to manage their small electronics and appliance business unit before leaving to join Belkin in Compton, Calif.
Bring Your Burning Questions: Wrap-up Q&A
Climbing the Ranks: Product Reviews and Seller Reputation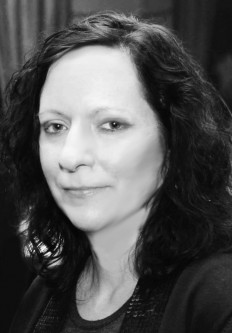 Debbie Johnsen
Associate Vice President
Christie's
Currently associate vice president at Christie's, Debbie Johnsen began her career in marketing and e-commerce two decades ago, and has developed global, multi-channel campaigns on both the client and agency side. Her background includes digital marketing roles with Leading Hotels of the World, Bertelsmann, Omnicom and Rail Europe Group, with industry experience spanning travel and hospitality, retail and entertainment. Debbie also is an adjunct faculty member at N.Y.U., where she teaches digital marketing and e-commerce at the graduate level.
Search? Display? Finding the Right Balance

Ben Jones
Chief Digital Officer
The Honest Company
Ben Jones is the chief digital officer for The Honest Company. He oversees the engineering, digital design, product management, and user experience functions for the company. Prior to joining Honest, Ben held multiple positions in the interactive gaming industry, including as vice president of global publishing for Zynga and as a key executive at JAMDAT Mobile & Electronic Arts Mobile.
Turning Data Into Action--The Keys to Mobile App Engagement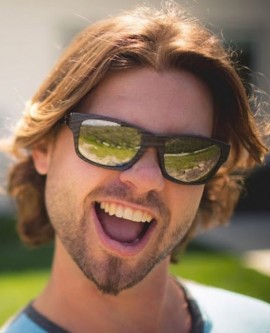 Ryan Kartzke
Director, E-Commerce
AutoAnything
Ryan Kartzke is an experienced Internet marketer and e-commerce expert, specializing in SEO, content and social media strategy. Ryan manages the content strategy and technical SEO architecture for AutoAnything.com, an online retailer of auto parts and accessories. He also has an interest in creating custom photo and video content.
Video at Scale: How One RetailerExpanded Its Online Video Program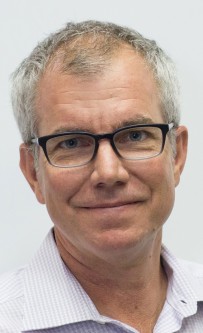 Brian Kelly
CEO
KissMetrics
Brian Kelly is an entrepreneur with extensive experience in bringing software solutions to market. His specialties are analytics, CRM and mobile apps. At Kissmetrics, Brian leads a company that provides analytics and conversion technology to optimize marketing ROI and help marketers measure their impact. Prior to Kissmetrics, Brian held executive management positions at InsideView, Stampt, Quantiva, Kana and PeopleSoft, where he managed organizations and drove success through the use of cutting edge analytics.
Relief from Data Exhaustion: How Retailers Can Get the Most of Their Analytics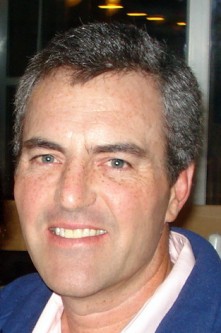 Wilson Kerr
Vice President, Business Development, Sales
Unbound Commerce
Wilson Kerr has more than 12 years of experience in the location-based service and mobile space and currently serves as vice president of business development and sales at Unbound Commerce, a leading integrated mobile commerce solution provider. Prior to joining Unbound, Wilson ran his own consulting firm, Location Based Strategy, for three years, with clients including Nokia, TomTom, The Travel Channel, Langenscheidt Publishing and others. He has broad expertise in mobile commerce, in-store mobile engagement, mobile payments, mobile marketing and mobile business development across a range of technology platforms. He has worked with top-tier brands, retailers, device manufacturers, mobile platforms and application developers. He is a frequent industry speaker.
Catch The Retail App Wave: A Top 10 List of Best Practices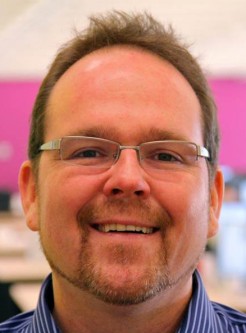 Tim Kilroy
Vice President, Insight & Analytics
Elite SEM
Tim Kilroy is vice president, insight and analytics, at Elite SEM. Previously, he co-founded and was CEO of AdChemix, the makers of ProfitChemix, a predictive analytics and customer lifetime value optimization service. He is an SEO veteran, having started in search in 1997; has worked with and for leading industry players including Wayfair and The North Face, and was previously the chief marketing officer of Karmaloop. He is passionate about connecting visitors and value online and is a frequent writer on the industry.

Mobile SEO: Why You Need to Know How to Optimize for Google on the Go

Kathy Kimple
Vice President, Senior Consultant
FitForCommerce
Kathy Kimple is a senior consultant at FitForCommerce. Earlier, she was executive vice president of e-commerce and registry at XO Group (TheKnot.com). She began her career at The Childrens' Place and rose to divisional vice president of store operations. She was at Linens N Things for 18 years, rising to corporate vice president of marketing, e-commerce and product development. Kathy went on to become vice president of e-commerce at Dick's Sporting Goods.
Making Sure Your Technology Keeps You in Touch With Your Customers—Wherever They Are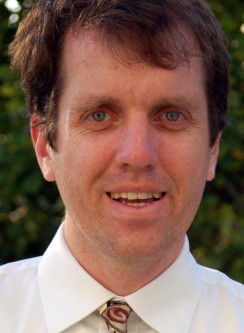 Scott Kincaid
Vice President of User Experience
Usability Sciences
Scott Kincaid started in the usability industry more than 20 years ago. During his career, Scott has spent more than 15 years working for Usability Sciences, a small research consulting company in Dallas. As to be expected in small companies, he has worn many hats including researcher, operations manager, sales engineer, and executive. In his time of user research consulting, Scott has worked for a wide range of companies including Salesforce, Procter & Gamble, Microsoft, and Dell. In addition to his consulting experience, Scott also spent four years managing a team of 15+ researchers at salesforce.com.
How Well Can Buyers Really Use Your Site?
How Does Your Mobile Site Perform?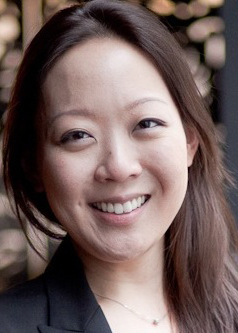 Cyndi Knapic
Head, Animoto for Business
Animoto
Cyndi Knapic leads Animoto's strategic efforts to help marketers create powerful, professional videos that promote their business. Today, Animoto has more than 13 million users and 60,000 business customers that span the globe. The company has 70 employees and has raised $30 million. Before joining Animoto, Cyndi created the Marketing Automation team at AppNexus and co-founded a technology startup that won the 2011 Keith Block Entrepreneurship competition at Carnegie Mellon University. Cyndi is the lead organizer for Startup Weekend NYC.
Some Videos That Are Great—All for Different Reasons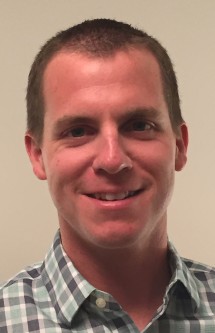 David Kornfield
Head of Digital Acquisition
Brooks Running
As head of digital acquisition for Brooks Running, David Kornfield has led internationally scalable digital advertising initiatives to acquire and reactivate Brooks' customers, increasing average order size and repeat purchase frequency. His background in site and customer analytics has helped Brooks amplify search and social with campaigns to outperform forecasted growth rates. Prior to Brooks Running, David led online acquisition at Microsoft for Skype, Outlook.com, and OneDrive.
How Your CRM Data Can Supercharge Paid Search and Social Targeting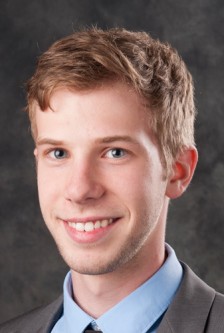 Cody Krauskopf
Integration Architect
BuyAutoTruckAccessories.com
Cody Krauskopf is a developer and integration specialist at BuyAutoTruckAccessories.com. He joined the company in early 2015 to help accelerate the implementation of a new Magento-backed e-commerce site. After graduating in business managment from Purdue, Cody spent several years in accounting before making the transition to programming and e-commerce.
Google Shopping Campaigns—How Segmentation Boosts Return on Ad Spend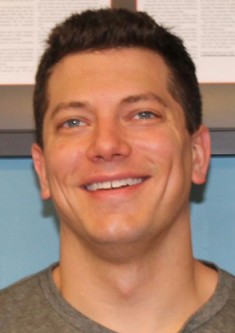 Matt Kubancik
President, Founder
Street Moda
Matt Kubancik is president of Street Moda, which he founded in 2005. Street Moda sells men's and women's apparel, footwear and accessories through various marketplaces and its website, Streetmoda.com. Matt also co-founded Agile Harbor, provider of the SkuVault warehouse management system.
Get Discovered: Advertising Strategies for Retailers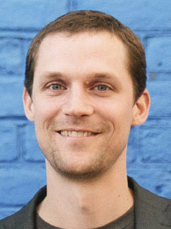 Hayden Kwast
Manager of E-Commerce and Marketing
Olam Coffee
Hayden Kwast is an e-commerce, marketing, branding and business development strategist. Most recently, he re-branded Olam Coffee and launched its e-commerce platform. Now, he manages the platform as well as Olam Coffee's digital and traditional marketing. Prior to Olam, Hayden founded and sold Koffeelink, a coffee trading platform that connected roasters, importers and producers of high-end coffees.
Helping Small Businesses Shop - Wherever They May Be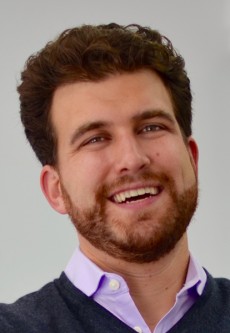 Mike Lackman
Chief Executive Officer
PetFlow
Mike Lackman joined PetFlow, retailer of specialty pet food and supplies, in 2012 as chief operating officer. He became CEO in 2014 when PetFlow's founders divested its media property, now called LittleThings.com. Within a year, PetFlow achieved record profitability and is on a trajectory for long-term growth. He focuses most of his energy on strengthening the company's brand and customer experience, which involves corporate strategy, marketing, product, and technology. He has also leveraged his background in supply chain and operations to build and enhance PetFlow's fulfillment, customer service, merchandising and inventory management operations. Prior to PetFlow, Mike ran fulfillment and inventory planning operations for UncommonGoods, an e-commerce and catalog retailer of sustainably made and creative gifts.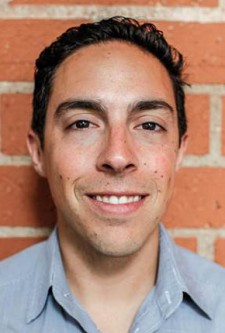 Bryan Lalezarian
Chief Executive Officer
MeUndies
Bryan Lalezarian is CEO of MeUndies, founded in 2012, which has quickly built a following of brand-lovers. Previously, Bryan started his career in mergers and acquisitions advisoryservices, private equity and angel investing. He is a graduate of Wharton's undergraduate and MBA programs at the University of Pennsylvania.
The Secrets Behind 10x Growth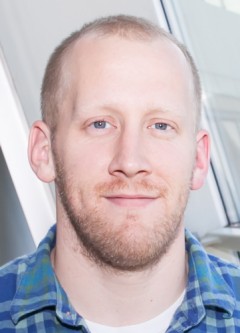 Nicholas Lamothe
Senior Manager, Retention Marketing
Adidas Group
Nick joined the adidas Group in 2011, tasked with growing the email and affiliate marketing channels for the Reebok brand. Over the last five years, Nick has seen e-commerce emerge as the fastest-growing and most profitable distribution channel within the adidas Group, with retention channels achieving triple-digit growth. Nick has worked with Robert Glazer and the Acceleration Partners team since 2012 across multiple marketing channels and projects.
The New Tactics Driving Affiliate Marketing Today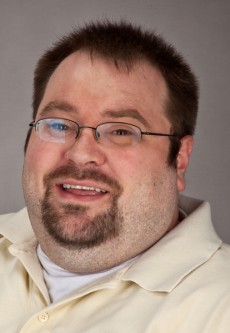 Kyle Largent
Fraud Prevention Supervisor
New Balance
Kyle Largent has worked in contact center operations and fraud prevention since graduating from Blackburn College in 2006. He currently works as the fraud prevention supervisor for New Balance in St. Louis, Mo. He has an affinity for data analysis and for reading industry white papers and articles. Prior to New Balance, Kyle spent nearly three years working for a lead generation company as a project lead and sales manager.
The Many Ways Fraud Can Happen—And the Many Ways to Fight Back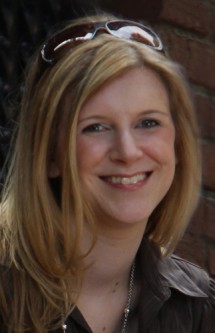 Jessica Latimer
Senior Manager, Social Media, Customer Engagement
Alex and Ani
As senior manager of social media and customer engagement at Alex and Ani, Jessica Latimer has helped build out and manage a team of 10 people – six social media coordinators and managers and four digital customer service specialists. Prior to Alex and Ani, Jessica worked nine year in magazine publishing where she served as managing editor overseeing two titles, Grace Ormonde Wedding Style and Grace Ormonde Wedding Style New England along with their websites and social media strategies.
Converting Social Channels to Service Channels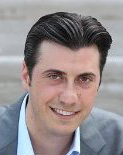 Steven Leeds
Senior Vice President of Marketing
Systemax
Steven Leeds oversees the growth of Systemax's Rebate and Payment Gateway Processing subsidiary, Afligo Marketing Solutions. Steven joined Systemax in 2012 as brand manager and then director of marketing for Systemax's retail electronics subsidiaries; TigerDirect, CompUSA, and Circuit City. Prior to joining Systemax, Steven created and produced viral branding campaigns for private clients. With over 100 million views, his work has been featured on The O'Reilly Factor, Anderson Cooper, Jimmy Kimmel Live!, and Funny or Die.

Secrets of Successful Videos from a Viral Video Master
Jeremy Lewis
Head of U.S. E-Commerce
Facebook
Jeremy Lewis is head of U.S. c-commerce for Facebook, where he leads a team responsible for building and managing strategic partnerships with the top e-commerce companies headquartered in the United States. Prior to Facebook, he was one of the first 10 employees and vice president of sales at TrialPay. Jeremy spent four years at eBay and PayPal as an integral part of the sales organization. He began his Internet career as a sales director at Yodlee.
Sneak Peek: What's Next at Facebook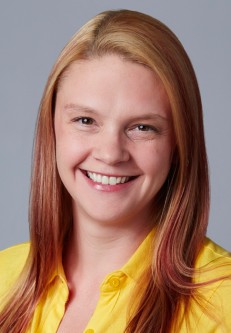 Meghan Litchfield
Vice President, Global E-Commerce, Analytics
GoPro
Meghan Litchfield leads the end-to-end digital experience at GoPro, with a focus on connecting engaging content with commerce to inspire users. Prior to GoPro, Meghan was the vice president of e-commerce and retail stores at Chrome Bags, where she led the design and launch of an omnichannel experience. Before Chrome, Meghan led the digital framing business at art.com/allposters.com, where she developed and launched a leading-edge digital framing experience. Meghan's earlier career experience includes strategy and consumer insights at Banana Republic (Gap Inc.), market research consulting at ACNielsen EMEA, and financial services strategy at Deloitte Consulting.
10 Tips for Using Video (and Visual Content) to Increase Conversion Now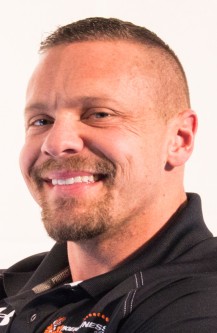 Marc Lobliner
Chief Marketing Officer
TigerFitness.com
In addition to his role as CMO at TigerFitness.com, Marc Lobliner is owner and chief executive officer for the EthiTech Nutrition and MTS Nutrition supplement companies. A professional bodybuilder, Marc served as vice president of the American Natural Bodybuilding Federation; partner in Hollywood Militia Training; and president of The Uprising Muscle Camps, a non-profit. He publishes MachineMuscle.com, an online health and fitness publication, and owns the clothing line Machine Training Gear. As CEO of Scivation, a multimillion-dollar, globally distributed sport nutrition company, Marc launched and developed Team Scivation, an online personal training and diet program with more than 70,000 members. Prior to starting Scivation, Marc was a co-founder and chief marketing officer for the Sylvester Stallone sports nutrition company, INSTONE, LLC. Marc also spent more than four years working for Weider Publications' Muscle & Fitness, FLEX, Men's Fitness and Muscle & Fitness Hers magazines.
FEATURED: Stamina – Not Shortcuts – Gets Your Social Endorphins Pumping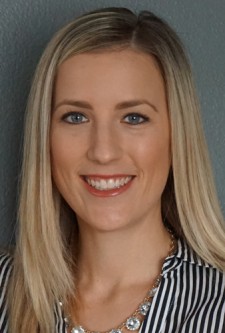 Marina Macartney
Director, Marketplace
Swiss Watch International
Marina Macartney is director of marketplace at Swiss Watch International and works with a team responsible for sales, merchandising, fulfillment operations and customer service associated with all domestic and international marketplaces. She began her e-commerce career in 2008 at Buy.com (now Rakuten.com), where she was a senior category manager for the jewelry, watches and apparel categories. Marina joined SWI Group in 2013.
How to Own the Buy Box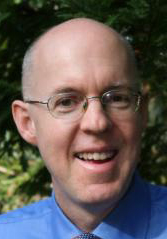 Michael Mace
Vice President, Mobile
UserTesting
Michael Mace, a longtime veteran of Silicon Valley, co-founded two software startups, worked as an executive at Apple and Palm, and consulted on strategy and product planning to many of the tech industry's leading firms. Michael was vice president of product planning and chief competitive officer at Palm, where he worked closely with app developers, network operators, and mobile phone manufacturers to plan for the future of mobile data. At Apple he held leadership positions, including director of Mac platform marketing, director of marketing for the Home and Education Division, and director of worldwide Customer & Competitive Analysis. Michael has conducted hundreds of omnichannel user tests for retailers.
Good Isn't Good Enough: How to Meet the Highest Standards for a Website's Simplicity and Usability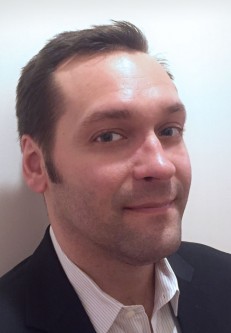 Dave Madoch
Director, E-Commerce
Toynk Toys
Dave Madoch has been with Toynk Toys since its inception in 2001, supporting customer service, shipping, trade shows and product management. With positive sales from both Amazon and eBay, he advanced to director of e-commerce by introducing Toynk to other online marketplaces such as HSN.com, Newegg and Rakuten. With recent additions of Jet.com and Walmart.com, Dave has connected Toynk with more than 20 online marketplaces worldwide.
Seller Central 101: Marketplace Listings Best Practices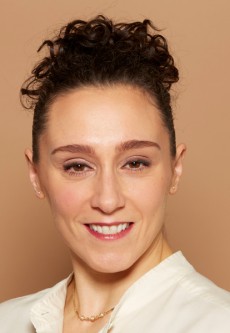 Amy Madonia
former Vice President, E-Commerce, Marketing
Donna Morgan & Ali Ro
Amy Madonia, former Vice President, E-Commerce, Marketing, Donna Morgan & Ali Ro
Amy Madonia has led e-commerce and digital marketing efforts for many fashion and beauty brands over the course of her 15-year marketing career. She was the first e-commerce hire for Wrangler Jeans and launched their first e-commerce site. With a record that includes growing e-commerce sales for Nautica, Michael C. Fina and Hanes, May has been responsible for P&L ownership, site merchandising, content and promotion development, analytics, social media and mobile optimization. In addition, she is skilled in ROI analysis, forecasting, user experience, testing and site operations as well as digital channels including SEM, affiliate, email, remarketing and display.
Let's Get Tactical: Analytics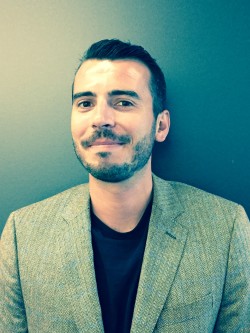 Enzo Magliozzi
Head of Marketing, Business Development
Living Direct
Enzo is the head of marketing and business development at Living Direct. He has been working in e-commerce for eight years with a background in paid search. He now leads his team to find ways to connect departments in new initiatives like new marketplaces, data warehousing and analytics, product on-boarding, budgeting and forecasting.
CTO and CMO Mashup: Impact of Technology on Marketing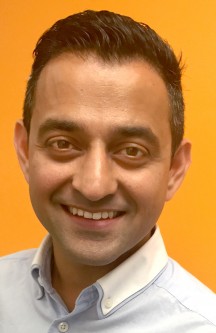 Parag Mamnani
Founder, Chief Executive Officer
Webgility
Parag Mamnani founded Webgility in 2007. He has more than 12 years of experience in the design, development and marketing of business software. He has led cross-functional teams to deliver software solutions for thousands of e-commerce companies. As a partner at interactive agency Gate6, Parag headed the technology team and helped the startup become one of the top five interactive agencies in Arizona. He later joined Amazon as product management lead and evangelist for Amazon WebStore, where he launched the WebStore developer program and managed some of the largest customer accounts.
The Zen of Financial Intelligence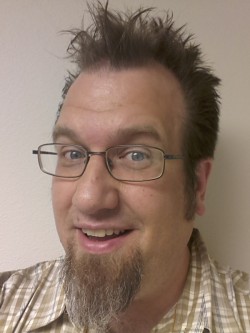 Aaron Mashburn
Information Technology Manager
Impressions Online
Aaron Mashburn has more than 15 years of experience as a web developer, marketer and IT administrator and currently serves as IT manager at Impressions Online, a leading online women's fashion retailer. He oversees the development of custom inventory, fulfillment, and shipping web-applications, as well as website design, search engine marketing, search engine optimization,and content strategy.
Catch The Retail App Wave: A Top 10 List of Best Practices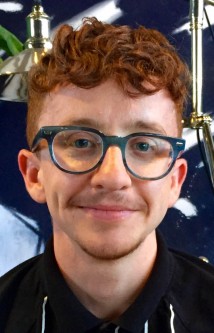 Loren Mattia
Manager, Content Marketing
Z Gallerie
Loren Mattia leads home furnishings retailer Z Gallerie's content and social media marketing strategy, with a focus on creating engaging and customer-focused stories across email, web and social platforms. The importance of brand storytelling has been a common thread throughout his career. After a fellowship at media advocacy non-profit GLAAD sparked an interest in social as an advocacy and marketing channel, Loren moved on to social media agency Vaynermedia where he led strategies for B2B and B2C players like General Electric.
Boost Brand Awareness Via Instagram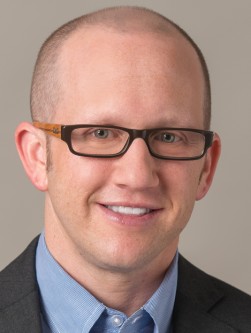 Michael Mayer
Director of E-Business Strategy & Commerce
Crescent Electric Supply Co.
Mike Mayer has spent 19 years driving revenue growth through management initiatives in the competitive markets of electrical wholesale distribution, industrial and scientific supply, commercial insurance, electric power, technology consulting and market research. Mike was recruited by $1 billion Crescent Electric Supply Co. to build a B2B e-commerce channel and to start the first-ever B2C channel. With P&L responsibility, Mike has driven 55% revenue growth for the B2B channel and 387% growth for the B2C channel in four years. He launched cesco.com, a mobile website, mobile apps, e-procurement and automated email ordering. He created the first electronic catalog for 250,000 products, facilitated over fifty strategic partnership integrations and directs digital marketing. Prior to Crescent, Mike built the e-commerce channel for two of $17 billion Thermo Fisher Scientific's business units. He has held roles as a web application manager, solutions architect, technical lead and IT audit manager at CNA Insurance, Duke Energy, Capgemini Ernst & Young, Whittman-Hart MarchFirst and Information Resources.
How a 100-Year-Old Electrical Supply Company Became an E-Commerce Powerhouse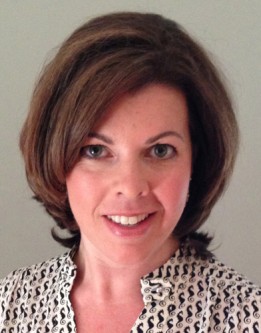 Ginny McCormick
Vice President, Integrated Media and Promotions
Hasbro
As vice president of integrated media and promotions, she is focused on driving Hasbro's portfolio of brands in the US. Responsible for media, promotions and partnerships, Ginny is transforming how these iconic brands continue to grow. She has been an agent of change for global organizations with extensive expertise in strategic planning, brand marketing and analytics. Working in digital since 1992, she is now focused on connecting technology solutions with consumer insights to drive brand awareness and sales through innovative content.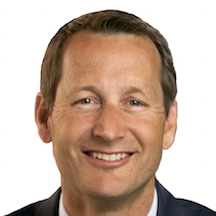 Jeff Michaels
Head of Sales & Marketing
Group Publishing
Jeff Michaels is head of sales & digital marketing for Group Publishing, one of the nation's largest publishers of ministry resources. His 20 years experience in sales and marketing in the retail, Internet and manufacturing sectors has centered around creating intentional, predictable, and repeatable success in business.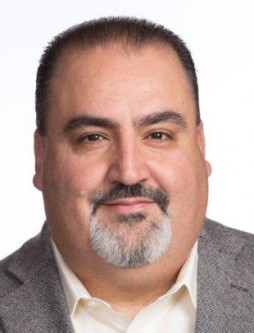 John Minardi
Senior Director, Enterprise Digital
CVS Health
John is senior director in enterprise digital for CVS Health, where he delivers creative information technology solutions. With more than 24 years of IT leadership experience, John applies his strategic vision and business acumen to drive operational excellence, while ensuring alignment with organizational needs. Through collaboration and leadership, John has successfully engineered core transactional websites, omnichannel applications, as well as mobile/tablet innovations.
Out with Omnichannel, In with Personalization and Customer Centricity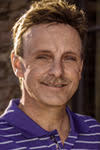 Michael Molitor
Senior Vice President, E-Commerce
Kohl's
Mike Molitor, senior vice president, e-commerce, at Kohl's Department Stores, is responsible for Kohl's mobile, customer experience and omnichannel capabilities. Prior to joining Kohl's in 2005, he served as vice president, merchandise planning, for Victoria's Secret Direct. Mike has more than 20 years of retail experience.

What the Growing Role of Apps Means for Retailers and Brands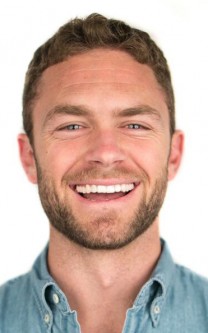 Tom Montgomery
Head of Marketing, Web Design, Co-Founder
Chubbies Shorts
Prior to co-founding Chubbies Shorts, Tom Montgomery was an associate at IDG Ventures US, a San Francisco-based venture capital firm focused on early-stage technology investing. In little more than two years, Tom and the Chubbies team have built a following of 450,000 unique social profiles spanning Facebook, Instagram, Twitter, Vine and others. Tom graduated from Stanford University in 2008 with a degree in engineering.
How to Get Shoppers to Create Great Content Money Can't Buy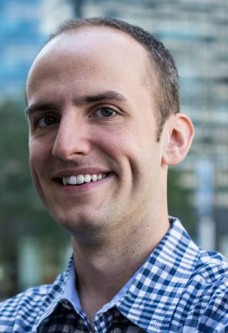 Robert J. Moore
Chief Executive Officer, Co-Founder
RJMetrics
Robert J. Moore is the CEO and co-founder of RJMetrics, a software as a service company that provides data analytics to small and midsize businesses, which has grown since its founding in 2008 to 130 team members. Previously, he served on the investment team of Insight Venture Partners, a leading software-focused venture capital and private equity firm based in New York.

The Secrets Behind 10x Growth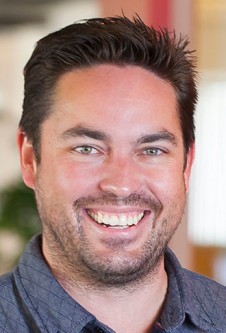 Michael Mothner
Founder, CEO
Wpromote
Michael Mothner is the founder and CEO of Wpromote, a full service online marketing firm with more than 200 full-time employees based out of its Los Angeles headquarters. Michael founded Wpromote in 2001 while still in college and has been an active CEO ever since. Wpromote works with a wide range of companies from startups to Fortune 1000 firms, and has extensive expertise in digital commerce solutions. Michael also has ventured into other enterprises such as ScanDigital and CouponPal, which was spun off of Wpromote's Performance Marketing division into an independent company in 2010. He pioneered a successful partnership with Google in 2001 that has led Wpromote to be the only firm in the nation that is currently a member of Google's SEM Council, Social Council and Client Forum.
Paid Content and Context: The Do's and Don't's of Native Advertising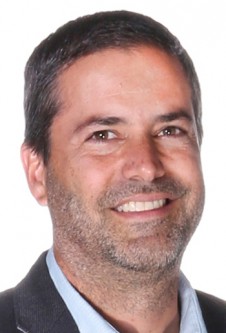 Daniel Moure
Chief Marketing Officer
PureFormulas.com
Daniel Moure is chief marketing officer of PureFormulas.com, where he oversees marketing, brand management, social media, public relations, user experience, content strategy, agency relationships and corporate sponsorships. Prior to joining PureFormulas in 2012, Daniel spent a decade at Univision Communications as vice president of account management and interactive strategies. Before Univision, Daniel was marketing manager at Yupi.com (now msn.latino.com) and regional account manager at Young & Rubicam Latin America.
Out with Omnichannel, In with Personalization and Customer Centricity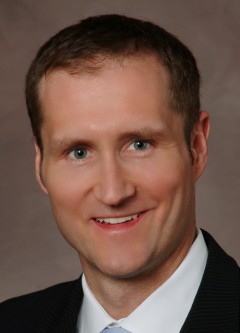 Gene Munster
Managing Director, Senior Research Analyst
Piper Jaffrey
Gene Munster is a managing director and senior research analyst at Piper Jaffray, specializing in Internet. He joined Piper Jaffray in 1995. Gene's Internet focus includes the United States, Europe, China and Latin America. His coverage includes Apple, Google, Yahoo!, Amazon, Baidu and MercadoLibre. Gene has also covered the digital media space since 1995, including Apple.
Amazon 2016 and Beyond

Joshua Nafman
Senior Director, Brand Marketing and Digital
KIND Snacks
Joshua Nafman is senior director of brand and digital marketing at KIND Snacks, where he is responsible for telling stories that encourage people to do the kind thing for their bodies, their tastebuds and their world. He has nearly a decade of digital and brand marketing experience for brands such as PepsiCo, Lipton, Starbucks, Apple, Hanes, Nestle, ESPN and GNC.
Content Strategy for Shopper Engagement, Entertainment and Education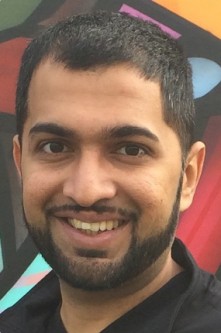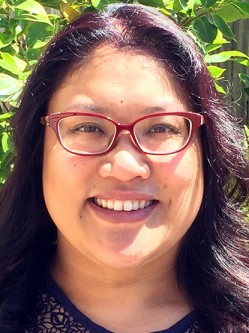 Anna Nason
Online Marketing Manager, Data Feeds: CSE, Marketplaces
FTD Companies Inc.
Anna Nason has over 15 years' experience as a ROI-driven marketer. At FTD, Inc., Anna manages the product data feed for numerous channels and oversees the acquisition marketing channels of marketplaces and comparison shopping engines, as well as partnering with affiliate marketing and SEM. Prior to joining FTD, Anna ran marketing efforts for several dot coms and financial service companies, including AIG.
Get Discovered: Advertising Strategies for Retailers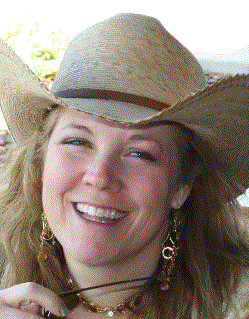 Cherri Newbury
President and Co-Founder
DiscountCoffee.com
Cherri Newbury co-Founded DiscountCoffee.com in 1996 after 15 years at Wal-Mart, where she had been personally recruited by Sam Walton after their paths crossed at a University of Missouri business lecture he was presenting. DiscountCoffee.com was the first Internet coffee service selling national brand office coffee and breakroom supplies. "Today's DiscountCoffee.com is vastly different from the startup of the 1990s," she says. The company has re-platformed four times. "Technology keeps moving forward and to be successful, there is no standing still."
Taking the Re-Platforming Plunge: How One Retailer Made Sense of the Technology Options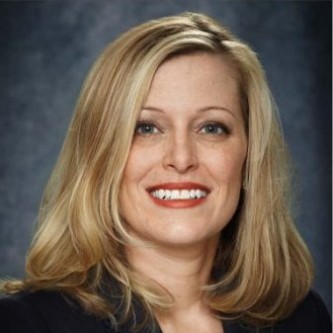 Sam Norpel
Vice President, Digital Commerce
David's Bridal
Sam Norpel is vice president, digital commerce, and a member of the executive leadership team at David's Bridal. She joined the company in January of this year after most recently serving as the vice president of digital transformation and acquisition at Lands' End. With nearly 20 years of experience in digital commerce, she has an extensive portfolio of developing e-commerce interactive strategies, digital marketing and analytics for the retail, financial environmental and higher education industries. Prior to her time at Lands' End, Sam served as the vice president and director of marketing for True Action, an eBay Inc. company. She has also previously worked with brands and clients including Calvin Klein Inc, Donald J Pliner, Charlotte Russe, kate spade new york, Lucky Brand Jeans and many others.
More Than Sales: Tap the Full Power of Your Mobile Site and Apps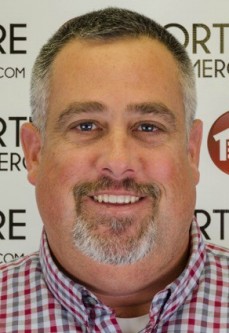 Matthew O'Donnell
Owner
North Shore Residential Door
Matt O'Donnell has worked in all positions of the commercial and residential door industry, from installing garage doors to sales and customer support. With more than twenty years of experience, he has led his company to become an industry leader and the "company to beat" online. His company's success is based on the strategy of coupling best-in-breed technologies with innovative marketing strategies to raise the barrier to entry for new and existing competitors.
20 Ways to Lose SEO Rankings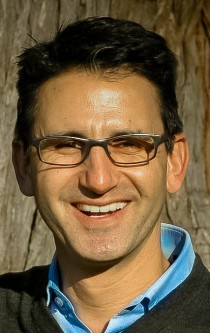 Scott Ohsman
Chief Executive Officer, Founder
The Cairn Company
In addition to serving as chief executive officer of The Cairn Company, Scott Ohsman is president of its parent company, Frontier Group. The Cairn Company advises manufacturers and brands in the outdoor and sporting goods industry on how to best utilize Amazon.com to achieve sustainable growth without disrupting other sales channels. Scott has more than 20 years' experience in retail representing brands including The North Face, Columbia Sportswear, JanSport and adidas Outdoor.
Techniques to Drive Profits and Sales for Manufacturers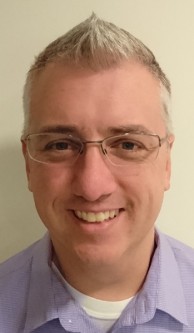 Joseph Paulling
Performance Engineer, Quality Manager
Fanatics
Joseph Paulling spent the last five years as performance engineer and quality manager for Fanatics Inc, the licensed sports apparel e-retailer. He's passionate about improving the quality of the end user experience through application performance and UI/UX design. Prior to joining Fanatics, Joseph led software quality teams for the banking and healthcare industries.
The Small Things That Add Up: How to Find What Design Factors Influence Conversion Rates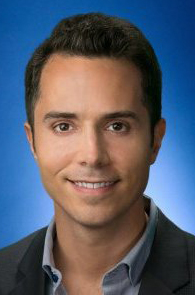 Jonathan Pelosi
Head of Industry, Mobile Apps, Americas
Google
Jonathan Pelosi has spent the past five and a half years at Google, focusing on mobile marketing performance and brand strategies. Today, Jonathan is the head of industry for mobile apps in the Americas, where he leads Google's mobile app marketing sales and strategy efforts. Jonathan and his team work across all verticals and sectors to help Google's largest partners drive awareness, acquisition and engagement of their mobile apps.
Apps: Find the Right Users and Find Success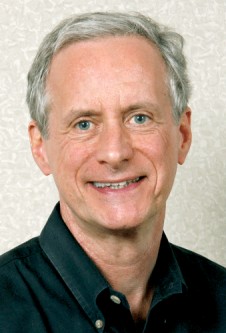 Kurt Peters
Executive Editor
Internet Retailer
Kurt Peters holds ultimate responsibility for all Internet Retailer content, including Internet Retailer magazine, InternetRetailer.com, IRNewsLink, The Top 500 Guide and other guides to the e-commerce industry, Mobile Strategies 360, and B2B E-Commerce World. Kurt is also responsible for agenda development for the Internet Retailer Conference under a contract between Vertical Web Media and Emerald Expositions, the conference owners.
WELCOME and Introduction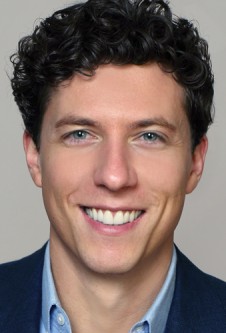 Ross Petersen
Chief Executive Officer, Co-Founder
Blitsy
Ross Petersen is co-founder and chief executive officer of Blitsy, a website for crafters looking to buy supplies to turn ideas into finished projects. The Chicago-based, venture-backed startup also provides videos and live-streaming content featuring creators from every arts and crafts category. Prior to Blitsy, Ross was co-founder of ScrapHD, a digital scrapbooking and software-as-a-service platform acquired by Michaels Stores in 2010. Following the acquisition, Ross moved from Chicago to Dallas to lead Michaels' digital footprint as director of digital infrastructure.
To VC or Bootstrap? Pros & Cons to Fund Your Startup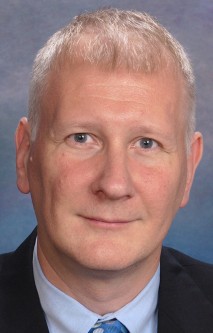 Timothy Peterson
President
Dataglam Omnichannel Consulting
Timothy Peterson has a wealth of experience in retail, completing management training at both Bloomingdale's and Macy's, followed by management roles at a wide range of brands including Jordache, Pottery Barn, Old Navy and Guess. He also has been involved in data analysis for omnichannel marketing and e-commerce strategies, and was the founding head of business intelligence for NBTY, the world's largest manufacturer and seller of vitamins. A co-founder of two start-ups, he also has worked at e-commerce companies in the roles of vice-president of e-commerce, vice president of marketing, and chief marketing officer.
People Are People: Success Stories Online From Those Who Know The Deal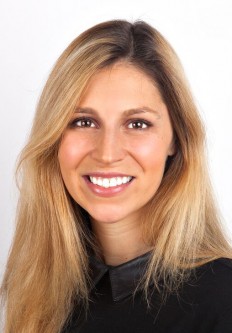 Lauren Picasso
Associate Marketing Director
Jet.com
Lauren Picasso is the associate marketing director at Jet.com, a company that has raised more than $570 million in funding. She has worked across various online and offline marketing channels since joining Jet two years ago, including TV, out-of-home, public relations, and display. She now leads Jet's mobile marketing team, working to create a best-in-class native experience. Lauren has an extensive background in retail and e-commerce. She was an early employee of Rent the Runway where she focused on merchandising and operations strategy and has also worked for Google Shopping and Bloomingdale's.
Apps: Find the Right Users and Find Success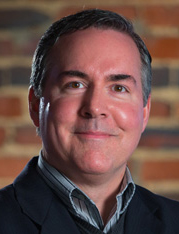 David Potts
Chief Executive Officer, Founder
SalesWarp
David Potts is chief executive officer and founder of SalesWarp, a cloud-based software solution for omnichannel retail management. David works with retailers to leverage technology, improve operations and sales. Prior to SalesWarp, David was a senior executive at security firm SafeNet and led development of smartphone software and hardware solutions at Texas Instruments.
Speedy Store-based Fulfillment – A Game of Tag, You're It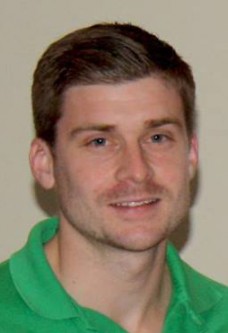 Justin Racine
Director, Marketing, E-Commerce
Geriatric Medical Supply
Justin Racine oversees all integrated marketing and e-commerce efforts for both Geriatric Medical and its customers. Geriatric Medical is a B2B distributor of medical and health supplies to nursing homes, hospitals, assisted living, and durable medical equipment providers. Justin has spent his entire professional career in the health and medical products sector and has extensive experience targeting and segmenting various demographics of customers through analytics and creative digital marketing campaigns in both B2B and B2C markets. Prior to Geriatric Medical, Justin was category manager for Invacare, a Fortune 1000 medical products manufacturer.
Does E-Commerce Self-Service Top the Performance of Sales Reps?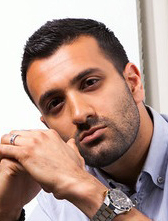 Nik Rajpal
Vice President, Marketing Sciences
Exclusive Concepts
Nik Rajpal has been considered a voice of clarity in online retail marketing since 2008, gaining experience and recognition in the sciences of search, usability and strategy. He earned his early SEO stripes as the SEO manager of the world's largest non-US poker website, dominating results in over a dozen languages. Today, as the vice president of marketing sciences at Exclusive Concepts, he helps lead online retail marketers as they create profitable growth for their e-retail clientele.
20 Ways to Lose SEO Rankings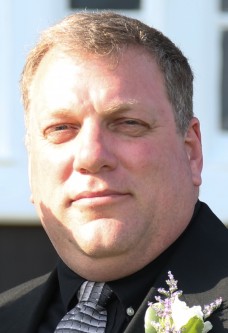 Jim Ramsey
Head of Technology
Maclaren Services
As head of technology at Maclaren Services, a subsidiary of Maclaren Global, Jim Ramsey leads development of the IT environment. His role encompasses policy, resource allocation, protocols, delivery of infrastructure and services and client/staff support services. He focuses on systems to improve business processes, increase efficiencies, reduce staff and reduce overall operating costs. Prior to Maclaren, Jim spent more than 20 years in IT management, most recently at the Groden Center, which provides services for people with autism and other developmental challenges.
Selling from Around the World—Addressing Global Technology Considerations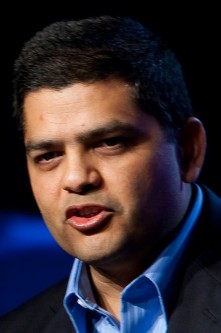 Jai Rawat
CEO
ShopSocially
Jai Rawat is an entrepreneur and innovator with more than 15 years in online marketing. He holds 19 technology patents He is the founder of ShopSocially, a social, referral and loyalty marketing platform. He is also an angel investor in many startups and serves on several advisory boards, including the board of TiE, a global not-for-profit organization focused on fostering and enabling entrepreneurship through mentoring, education and networking. TiE has 60 chapters in 17 countries.
Getting Your Customers to Do Your Merchandising—How to Acquire User-Generated Content and What to Do With It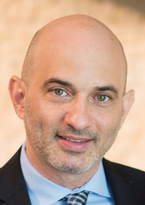 David Redlich
President, Co-Founder
ReStockIt.com
Restaurant, office and janitorial retailer RestockIt.com, which David Redlich runs as president and co-founder, isn't the first company co-founded by David, who identifies himself as serial entrepreneur. Previously, he co-founded PhoneCard Express, a promotional products company that was later sold. RestockIt.com has previously been ranked by Internet Retailer as the third fastest-growing online retailer in the US.
How and Where To Find Top E-Commerce Talent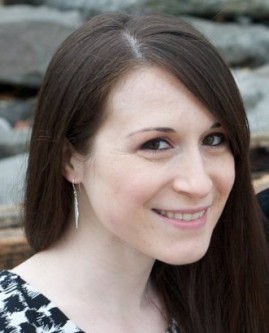 Sara Resnick
SEO and Digital Marketing Senior Manager
1800Flowers.com
Sara Resnick is currently the SEO and digital marketing senior manager for 1-800-Flowers.com. She has 12 years of well-rounded marketing experience in SEO and digital marketing, public relations and content, for media organizations ranging from e-commerce, television, music, and publishing. Prior to 1-800-Flowers.com, Sara held marketing roles at America's flagship PBS station WNET, Music Sales & G. Schirmer and Sony Music.
Lightning Round: Two Dozen Quick Fixes to Boost Your Online Marketing and Conversion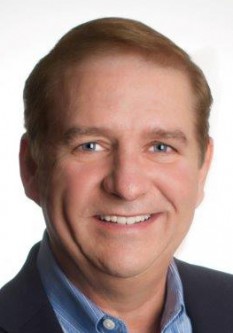 Stephen Riddell
Chief Sales Officer, Telesales
Sprint
Stephen Riddell joined Sprint in December 2015 with responsibility for call center sales and operations globally as well as domestic leadership over the Business Inside Sales Organization. Prior to Sprint, Steve was chief sales officer at Blinds.com, acquired by The Home Depot. He also served as president of Global Performance Corporation, an international provider of strategic consulting, training and management services for customer service, sales and operations teams working with Fortune 500 companies.
Oops. We Didn't Mean That: How to Avoid – or Recover from – that Unfortunate Post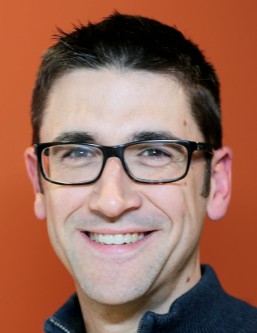 Chris Riegger
Vice President, Growth
Votigo
Chris Riegger is a strategy and operations leader with experience driving growth through product and funnel optimization, strategic partnerships and innovative marketing strategy. He has experience working at both startups and large organizations and believes that great product leads and smart marketing follows. He has worked with brands like American Express OPEN, Mad Mimi and Heyo, which was acquired by Votigo in January 2016.
Social Media in the Age of Mobile -- Strategies and Best Practices to Achieve a Higher ROI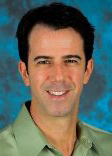 Dave Rifkin
President, Chief Executive Officer
MicroFiber Products Online
David Rifkin is president and chief executive officer of Microfiber Products, one of the first merchants on Amazon Marketplace. His sales, manufacturing and marketing company sells on six online platforms internationally including its own websites in multiple categories. Additionally, David's company offers 3rd party seller consulting services. Previously, he was western regional sales director for more than 50 magazine titles with Peterson Publishing's Automotive Group and publisher and sales director for Buckaroo Communications' automotive magazines and events.
Climbing the Ranks: Product Reviews and Seller Reputation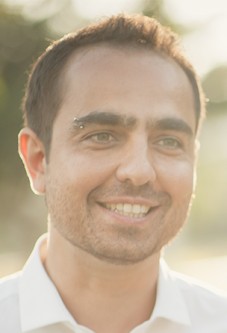 Daniel Alejandro Romano
Founder, Co-CEO
MentAd
Daniel Alejandro Romano is the founder and co-CEO of MentAd, a VC-backed predictive marketing firm. He established the company in 2011 and today MentAd helps e-commerce and other consumer-facing businesses to find and leverage the best customer acquisition opportunities across multiple advertising channels. Earlier in his career, Daniel worked with Sparkeo.com, a video monetization platform, to help shape the product, grow the business and raise funding. In 2011 Daniel joined Marimedia.net, a performance-based advertising company, and helped pave the way for Marimedia.net to go public in 2014. He has more than 10 years of experience in the online performance advertising space running multi-million dollar campaigns on Facebook, Google, Right Media and AppNexus, among other channels.
What's Your Company's Marketing DNA?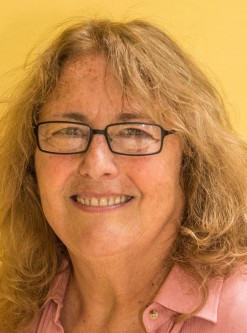 Paula Rosenblum
Managing Partner
Retail Systems Research
Paula Rosenblum is co-founder and managing partner at RSR Research. Previous to her 12 years as an analyst, she spent more than 20 years as a retail technology executive and chief information officer at companies including Hit or Miss, Morse Shoe, Domain Home Fashions and others. Paula, who writes a weekly blog for Forbes, received her MBA from Northeastern University.
Dynamic Pricing – Boon or Bust?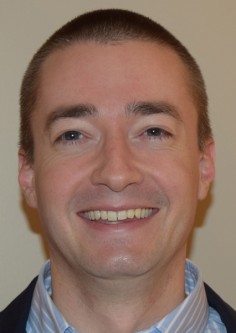 Michael Ross
Senior Manager, Web Analytics
Dick's Sporting Goods
Mike Ross leads the analytics and optimization practices for Dick's Sporting Goods e-commerce business, a sporting goods retailer. Mike works with teams responsible for collecting, reporting, and analyzing data as well as testing difference customer experiences. Mike joined the Dick's Sporting Goods e-commerce department in 2011. Prior to Dick's, Mike held a variety of positions in QVC's e-commerce department, the television-based home shopping network.
Overcoming the Analytics Staffing Challenge: How to Find Digital Analysts, Motivate Them, Then Measure What They're Doing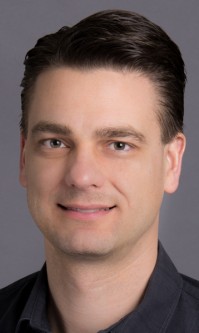 Brad Rusin
Director, E-Commerce
Phoenix Leather Goods
Brad Rusin is director of e-commerce for Phoenix Leather Goods, an Internet Retailer Second 500 e-retailer selling clothing accessories through BeltOutlet.com and more than 10 third-party marketplaces. Brad oversees marketing, technology and warehouse operations and led the development of a proprietary reporting and analytics system that more accurately measured and increased company profitability across all marketplaces. Prior to Phoenix Leather Goods, Brad served in various marketing and analytical roles in the franchising and non-profit industries.
How I Got Profitable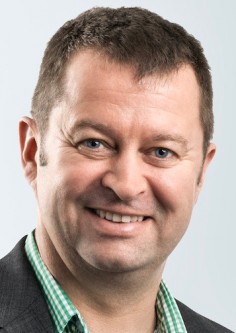 Shaun Ryan
Chief Innovation Officer, Co-Founder
SLI Systems
Shaun Ryan, PhD, is chief innovation officer and co-founder of SLI Systems, an SaaS-based site search solution. For more than 15 years, he has led the development of innovative solutions to improve site search for online retailers. Prior to SLI, Shaun and his brother Grant co-founded the GlobalBrain search company later acquired by NBCi. Shaun has a background in software development and a doctorate in artificial intelligence from the University of Canterbury in New Zealand.
How E-Retailers Are Driving Sales from Google Searches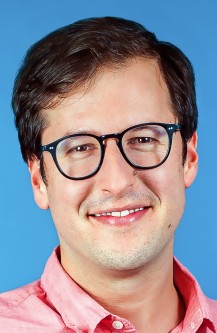 Pau Sabria
Chief Executive Officer, Co-Founder
Olapic
Pau Sabria is chief executive officer and co-founder of Olapic, which helps consumers become part of a brand's visual voice by showcasing user-generated images and videos in a company's e-commerce experience. Pau studied electrical engineering at Universitat Politècnica de Catalunya in Barcelona, Spain, and graduated with a thesis in distributed video coding at Purdue University. He then joined The Boston Consulting Group and co-founded Olapic while completing his MBA at Columbia University.
What You Need to Know about Pinterest, Instagram and Google Buy Buttons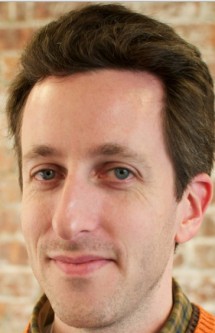 Nathan Safran
Founder, CEO
Blue Nile Research
Nathan Safran is a former Forrester Research analyst and director of research for Conductor, an enterprise software company. At Conductor, Nathan led the research and content teams and authored research studies widely covered in industry media. In his current role as founder and CEO of Blue Nile Research, a market research/thought leadership firm, he helps firms of all sizes with their market research needs.
Step One: Get Content. Step Two: What Kind?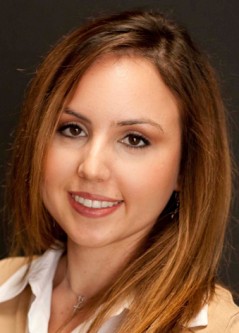 Carla Sancho
Chief Marketing Officer
Weddingcollectibles.com
Carla Sancho is the chief marketing officer of Weddingcollectibles.com, a retailer of wedding cake toppers and bridal accessories. Wedding Collectibles sells on multiple channels, such as Amazon and Etsy, and also does wholesale and distribution. She is passionate about entrepreneurship, e-commerce, business strategy, product development and social media, and has launched several profitable global e-commerce companies.
The Zen of Financial Intelligence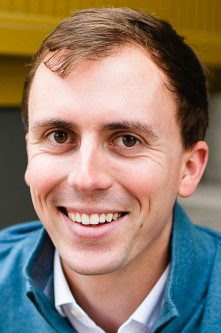 Andrew Scarbrough
Chief Operating Officer
Delegator, PriceWaiter.com
Andrew Scarbrough is co-founder and chief operating officer at both PriceWaiter and Delagator.com. With a background in web analytics, search engine optimization (SEO), and conversion optimization, he has played a significant role in the development and execution of successful SEO, e-commerce and web marketing strategies for companies of all sizes. Andrew holds holds a BA in Enterprise Management from the University of Tennessee.
33 Tactics to Engage and Retain More Customers—Across Every Channel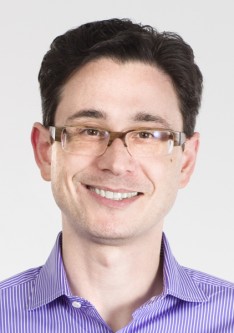 Alex Schmelkin
Founder, Chief Executive Officer
Alexander Interactive
Alex Schmelkin, chief executive officer and founder of Alexander Interactive (Ai), helps global companies to thrive in a digital world. He has grown Ai into a product and service design agency that creates highly successful, award-winning initiatives for companies including Saks Fifth Avenue, MetLife, Lowe's and Schwinn Bikes. Alex speaks frequently at industry conferences on subjects including ecommerce, product design, website usability and customer engagement. He also serves on the Board of Directors of Essendant (ESND), a major supplier of technology, office, janitorial and industrial products.
Content Strategy for Shopper Engagement, Entertainment and Education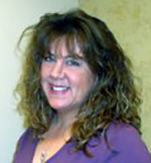 Julie Schmitt
E-Commerce Marketing Analyst
Tops Products/RR Donnelley
Julie Schmitt has more than 20 years' experience in integrated marketing and e-commerce. She taught herself HTML and programming in Notepad in the early days of the World Wide Web, and since has worked across departmental lines to bring new initiatives in lead management, e-commerce, e-marketing to market. Julie's experience covers brand strategy, project management, media marketing, e-communication and Internet marketing in addition to her extensive skills in web analytics, HTML, SEO/SEM, project management, and server technology. Julie has worked on projects for small and large companies such as Emerson Electron, Omron and RR Donnelley. Her work with technology partners has included IBM, Oracle and Magento.
The Foundation of B2B E-Commerce Success: Your Product Information Strategy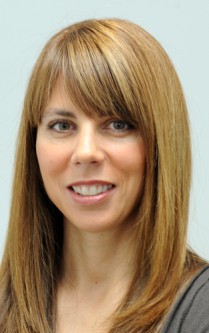 Annie Scopel
Director of North American Customer Service
Thule Inc.
Annie Scopel oversees all customer service activities for the Thule Group in North America. She has a diverse background in personnel and project management, customer service and digital innovation. She increased Thule Inc. customer satisfaction ratings from 60% to 90% within 1 year as customer service director. Annie adapted to 86% growth in customer contacts in six years by improving efficiency and technology with minimal head count expansion. She managed and launched a brand new B2B platform in US and Canada and tripled adoption within six months. She also developed a program to better forecast data for operations and product development.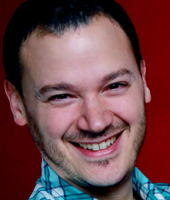 Richard Sejean
Director, E-Commerce
Browns Shoes Inc.
As director of e-commerce for one of Canada's leading fashion retailers, Richard Sejean has led the department's structuring, staffing, and replatforming to drive multimillion dollar e-commerce growth. Previously, he led North American digital strategy and e-commerce for a number of brands within L'Oréal's Luxury Products Division, directing projects involving rich media production and the creation of social media communities.
Outsourcing Technology: A Growth Strategy for Everyone?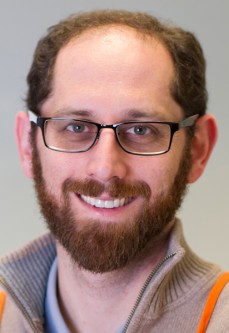 Jonathan Serebrin
Senior Analyst, Usability
Home Depot
Jonathan Serebrin is a user experience researcher at HomeDepot.com, providing the user experience and product teams qualitative and quantitative research throughout the product cycle. He is focused on delivering action-oriented results and insights to help make the best user experience possible. Prior to The Home Depot, Jonathan worked in research and analytics across the financial technology services, media/entertainment and sports industries.
Good Isn't Good Enough: How to Meet the Highest Standards for a Website's Simplicity and Usability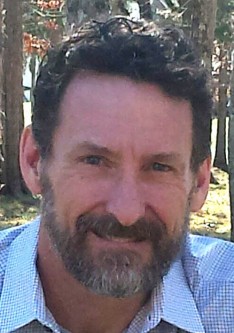 Richard Sexton
Principal
OmniMarketing2020
Richard has almost 20 years' experience in all aspects of e-commerce. He founded high-end furniture retailer Carolina Rustica and sold it to Mattress USA in 2012, remaining as president several years before founding OmniMarketing2020, a boutique e-commerce consulting firm specializing in user-centric digital marketing for select B2B and B2C verticals. Richard earned his Masters of Management degree from Kellogg School of Management at Northwestern University.
Social Selling When Your Budget is Zero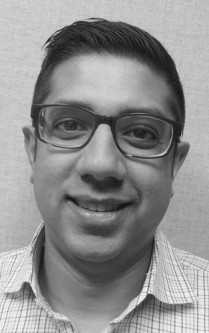 Sonesh Shah
Director, Digital
Robert Bosch Tool Corp.
Sonesh Shah is responsible for all digital activities for Bosch Power Tools in North America. His team is responsible for all e-commerce and digital marketing efforts for the organization as well as all product development efforts related to B2B/B2C e-commerce for the Bosch, Skil and Dremel brands. Previously, Sonesh lived in Germany, defining and building the global e-commerce roadmap for Bosch. Prior to that, he spent four years with the Dremel brand, leading the emerging markets business in Asia and Latin America. Sonesh has also held roles in corporate finance, strategy and engineering.
How Well Can Buyers Really Use Your Site?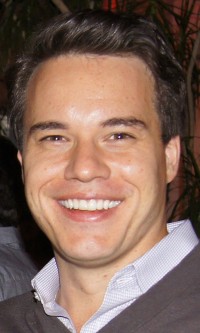 Alexander Sienkiewicz
Chief Marketing Officer
Spiraledge (SwimOutlet.com)
Alexander Sienkiewicz heads up marketing for SpiraEdge, operator of the online-only swim gear retailer SwimOutlet.com. He is an e-commerce industry veteran with over 10 years of expertise. Before Spiraledge, he was an e-commerce design and marketing consultant. In fact, he joined Spiraledge as the result of a consulting project for the company. His design experience includes redesigning wine.com in 2004 as part of his consulting work.
Two Years Later: How Did that Redesign Work Out for You?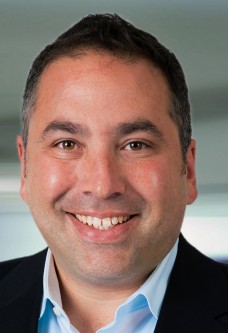 Adam Silverman
Principal Analyst
Forrester Research
As principal analyst at Forrester , Adam focuses on e-business strategy, technologies, solutions and operations, including e-commerce platforms, mobile commerce and in-store commerce technologies. Prior to Forrester, he was vice president and general manager at Alibris, a marketplace for independent sellers of books and media, where he led marketing, product development and operations. Prior to Alibris, Adam was director of marketing for Musician's Friend, a musical instrument retailer.
Engaging Shoppers in Store: Are Beacons a Good Option or a Distraction?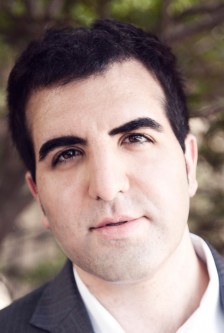 Sam Sisakhti
Owner
USTrendy
Sam Sisakhti founded UsTrendy right after graduating from Brandeis University's MBA program. He came up with the initial concept after hearing of his friends' career struggles as aspiring fashion designers, and learning that even for talented artists and designers with excellent portfolios, finding viable opportunities for career development in the fashion industry is challenging. The result is UsTrendy, an online fashion marketplace that lets designers sell their products directly to consumers. Sam was named to Boston Magazine's 2011 Most Promising Innovators Under 30 and Mass High Tech's Next Generation of Entrepreneur.
Managing Drop Shipping in Times of Crisis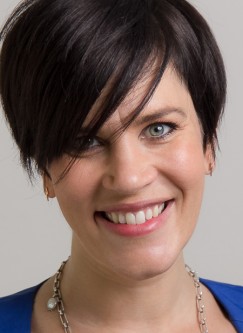 Sarah Skinner
Director, Digital Marketing
Kate Somerville
Sarah Zylstra Skinner is a marketing executive with more than 10 years experience in digital marketing and e-commerce, in both customer acquisition and retention roles. An analytics junkie with a background in direct response, she understands the value of metrics to drive marketing decisions. As director of digital marketing for Kate Somerville Skincare, a Unilever prestige beauty brand, Sarah leads the dot-com b2c business managing all digital products, programs and marketing strategies.
Relief from Data Exhaustion: How Retailers Can Get the Most of Their Analytics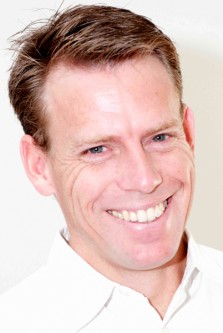 Josh Slodki
Digital Marketing Manager
Petco
Joshua Slodki leads digital marketing operations and analytics execution at Petco. In his time at Petco, he also has led the Petco.com search engine marketing program, among other performance marketing channels. Prior to joining Petco, Joshua had more than a decade of experience guiding digital marketing strategy and analytics both in-house and on the agency side. He led digital marketing analytics strategy and execution at TuboTax, and in 2005 developed the integrated paid search marketing technology that gave Intel its first centralized view of its global search marketing program's investment and performance.
Paid Marketing on Google in 2016: What's New and What Matters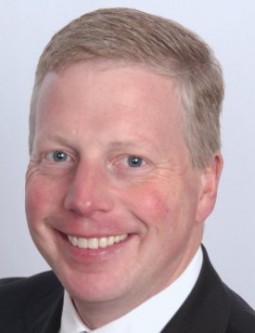 David Southworth
Vice President, IRCE
IRCE / Emerald Expositions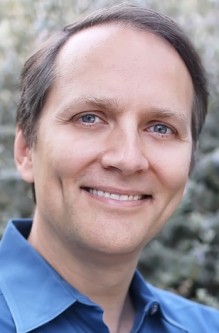 Stephan Spencer
Co-Author
"The Art of SEO"
Stephan Spencer is an internationally-recognized SEO expert, consultant and bestselling author. He is the co-author of The Art of SEO, author of Google Power Search and co-author of Social eCommerce. The Art of SEO is considered a leading educational text on search engine optimization. Stephan founded Netconcepts in 1995 and grew it into a multi-national SEO agency before selling it in 2010 to paid and organic search software/services agency Covario. Stephan's clients post-acquisition have included Zappos, Sony Store, Quiksilver, Best Buy Canada, Bed Bath & Beyond and Chanel. Stephan is the creator of Traffic Control, a seminar on SEO, and the host of two popular podcasts Marketing Speak and The Optimized Geek.
Does Your SEO Stand Up to Google Search: Live Site Reviews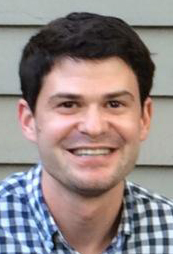 Zak Stambor
Editor, Online Marketing
Internet Retailer
Zak Stambor is editor, online marketing for Internet Retailer, where he oversees Internet Retailer's digital marketing coverage that appears in Internet Retailer magazine and on Internetretailer.com, as well as in Internet Retailer's Digital Marketing Report Series, a four-part data-centric series that examines online retailers' use of social media, email and search marketing. He is also heavily involved in the editing and production of Internet Retailer Magazine.
The State of E-Commerce Search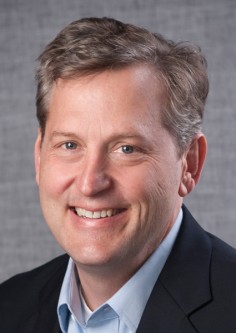 Ed Stevens
Chief Operating Officer
Kibo
Ed Stevens became COO of Kibo at the company's launch in January. Kibo is the new name of the merged Shopatron and MarketLive. Ed had been chairman and CEO for Shopatron for 15 years. He has a background in both retail operations and in managing growing companies. Ed was the founder of NORVEL Ltd., an importer of components for the toy and hobby industries. Ed holds a bachelor's degree in Russian Literature from Stanford and is an avid triathlete.
You Can Make a Retail Site Work in the B2B World—If You Know What You're Doing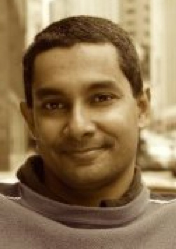 Kartik Subramanian
Director, Mobile Product, API, Innovation
Walgreens
Kartik Subramanian leads the Mobile group at Walgreens where his team manages the iOS, Android and Windows mobile apps, SMS and the API and Innovation program. Before his stint at Walgreens, Kartik worked in product management, corporate strategy and software engineering roles at Sears, Nokia & Motorola.
Innovation Now, Best Practice in 2017: iBeacons and Wearables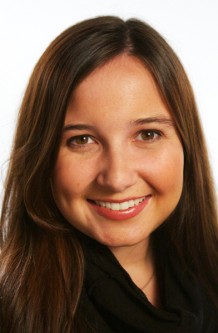 Ashley Szeremet
Head of Digital Branding & Loyalty
The Step2 Company
Ashley Szeremet has been with Step2 since September 2009, leading the strategy for digital branding, customer loyalty, and online retail partner support. Prior to her career in children's toys, she was on the agency side as a content strategist at Rosetta where she worked with clients including Royal Caribbean, Jos. A. Bank, and KraftMaid. She holds a Bachelor of Arts in Journalism & Promotional Communication from Cleveland State University.
Three Metrics to Help Retailers Measure Video Program ROI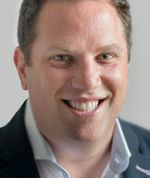 Scott Tannen
Founder, CEO
Boll & Branch
Scott Tannen is the CEO and founder of the fair and transparent luxury linen company Boll & Branch. He is a seasoned marketer, successful entrepreneur and pioneer in digital marketing. After years of building online marketing groups and award-winning programs for brands such as Altoids, Oreo and Planters at Nabisco/Kraft Foods and later Wrigley, Scott founded Funtank, a publisher and developer of casual online, mobile and social games, later selling it to Publishers Clearing House. He later founded red5 Capital, an early-stage investment fund focused on consumer brands. In 2014, Scott and his wife Missy founded Boll & Branch, the first bedding brand ever to earn certification by Fair Trade USA.


Five Paid Search Strategies for Capitalizing on Buyer Intent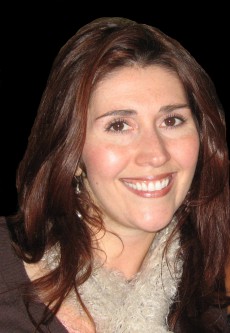 Sandra Texidor
Director, E-Commerce Systems
Stage Stores
Sandra is director e-commerce systems at Stage Stores. Prior to Stage Stores, she was the web manager at Epson, managing all B2C websites and portals. She has more than 20 years' experience across sales, operations, product development, marketing, e-commerce and information technology in retail, biotech/life sciences and electronics.
Making Sure Your Technology Keeps You in Touch With Your Customers—Wherever They Are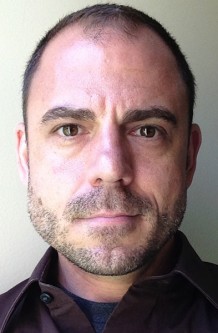 Steve Trollinger
Director of Marketing
U.S. Toy Co.
Steve Trollinger is director of marketing for US Toy Co. and also is president of RCMD Marketing Solutions, a multichannel marketing consultancy. Recognized for blending critical analysis with keen observation to glean meaningful opportunities from a wide variety of marketing data sources, Steve has worked on projects ranging from customer research, brand development, e-commerce, digital retail and multichannel marketing strategies for a number of multichannel brands, including Hershey's Gifts, Wolferman's, Paul Fredrick's Mens Wear, The HoneyBaked Ham Co., Playboy, HP, American Express International and Amway.
How E-Retailers Are Driving Sales from Google Searches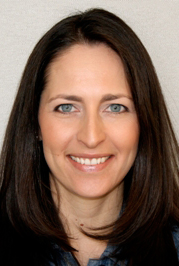 Sarah Veit Wallis
Vice President, General Manager, Lifestyle
Walmart
Sarah Veit Wallis has been a digital marketer and business driver more than 15 years. She started her digital career after graduating from Stanford Graduate School of Business by founding a niche e-commerce business in the high end crafts arena. She then worked at Gymboree, managing the Janie and Jack online business before moving to Bare Escentuals, where she oversaw digital marketing, the infomercial business, incubated the CRM and loyalty programs, and developed the technical, operational and strategic global e-commerce rollout. More recently, Sarah was COO of men's custom clothing startup Indochino, and ran lululemon athletica's brand for girls, ivivva. In May, she moved to Walmart.com, where she is VP/GM for the Lifestyle categories (Apparel, Health and Beauty, Sports and Fitness, and Pharmacy).
Innovation Now, Best Practice in 2017: Social Commerce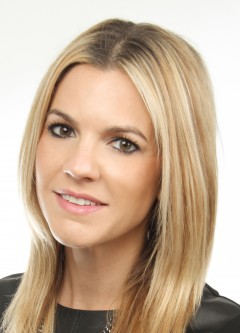 Ashley Walkley
Director, Brand, Strategic Initiatives
Dogeared
Ashley Walkley is director of brand and strategic initiatives at the global jewelry brand. She previously led multichannel marketing including oversight of dogeared.com, customer acquisition, digital marketing and content development, social media and public relations. Her career includes advertising, PR and digital marketing for creative agency, Cramer Krasselt; marketing, retail and brand development for Macerich; and marketing and content for Downtown Santa Monica and Third Street Promenade.
What You Need to Know about Pinterest, Instagram and Google Buy Buttons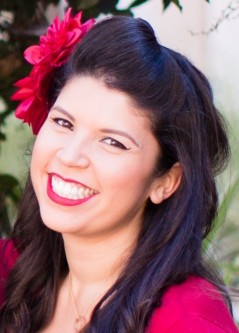 Courtney Lear Wallace
Director, Digital Marketing, E-Commerce
Unique Vintage
Courtney Lear Wallace has combined her love of fashion and digital marketing in her endeavors at multiple lifestyle brands. As director of digital marketing and e-commerce at Unique Vintage, she is responsible for successfully launching the #iamunique multichannel digital campaign and doubling the company's social followers and email list within her first year, as well as increasing e-commerce conversion rates by 50%. Previously, at Hot Topic, she grew the company's social media base beyond 5 million and developed the brand through successful multichannel online marketing campaigns.
Personalization + Email = Cart Recovery: A 'Unique' Look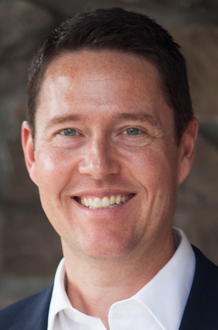 Mike Ward
President
Thrift Books
Mike Ward has over 16 years' experience building web and e-commerce solutions and growing online businesses. He joined Thrift Books in 2007 as chief information officer, overseeing development and IT during its high-growth years. In 2013 he took over as president and has grown the company to annual sales of $90 million and over 600 employees in 10 states. Prior to joining Thrift Books, Mike led development at Wasatch Advisors in the financial services industry. He has also worked as webmaster for Silicon Valley and Fortune 500 companies. Mike has been instrumental in getting several high tech start-up companies off the ground and has brought both IT leadership and vision to help these small companies achieve quick and sustained growth.
Reviews Happen: A Strategy for When and How to Respond

Larry Wasserman
Vice President, E-Commerce and Digital Marketing
Really Good Stuff
Larry Wasserman is an experienced strategic marketing executive with a focus on e-commerce, digital media, and direct-to-consumer marketing. His background includes building and managing Internet-based businesses in both startup and corporate environments. Larry has held VP, GM and other leadership roles at companies including Scholastic, Zagat, LivePerson, and Bertelsmann.
35 Conversion Rate Optimization Tests – And 35 Surprises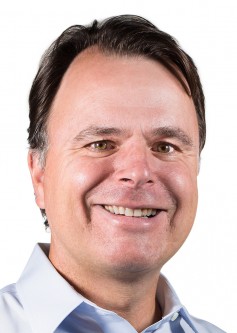 Fred Waugh
Vice President, Marketing
Invodo
Fred Waugh leads Invodo's marketing organization, responsible for understanding and responding to the latest trends affecting video and commerce. He leads a diverse team responsible for market research, content creation, digital marketing and communications. Fred has been leading marketing teams for more than 20 years across a wide range of industries, including e-commerce, educational technology, security and CRM. He has held numerous executive positions at start-ups and mid-stage companies including SailPoint Technologies, Compass Learning and Convio, where he was instrumental in growing the company from start-up to an industry leader, including a successful IPO.
Some Videos That Are Great—All for Different Reasons
Three Metrics to Help Retailers Measure Video Program ROI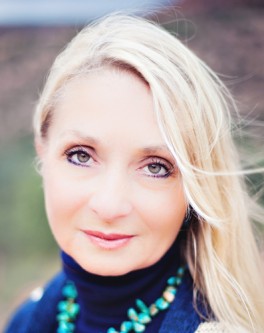 Andrea Weiss
Founding Partner
The O Alliance
Andrea Weiss is founding partner of The O Alliance, a network of digital, e-commerce and technology professionals. In addition, she is chief executive officer and founder of Retail Consulting Inc. (RCI). Previously, Andrea was president of Delia's and Guess and executive vice president and chief stores officer of L Brands. Also, she was senior vice president at Ann Taylor and director of merchandising for The Walt Disney Company.
5 Ways to Drive Social Media Engagement You Can Deploy Tomorrow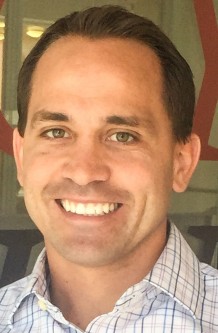 Tyler White
Senior Analyst
Adobe Digital Index
Tyler White manages Adobe Digital Index data science, focusing on emerging retail, e-commerce and mobile commerce trends. He is responsible for Adobe's annual online holiday shopping predictions. Tyler concentrates on mining aggregate data across Adobe Marketing Cloud, the company's integrated digital marketing platform, to understand new behaviors and provide accurate and actionable advice to data-driven companies.
Mobilegeddon: What We've Learned After a Year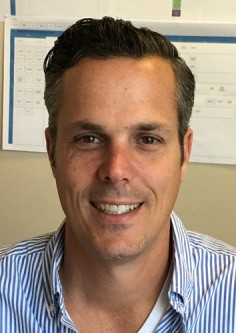 Jason Willitts
CEO
Quipt
Jason Willits is founder of Quipt, a virtual commerce platform enabling organizations to monetize their inventory and audience simultaneously. Gross merchandise sales through the platform exceeded $20 million in 2015. Jason started his professional career at NCL, a $20 million regional distributor where he became a partner and helped grow to $200 million in annual sales in three years. NCL was one of the first companies to drop ship e-commerce orders through a partnership with Buy.com. His experience led him to create a single platform for inventory holders and merchants to connect and synchronize processes.
Taming the Returns Beast: How One Retailer Wrote the Book on Product Returns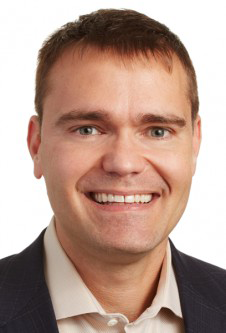 Prentis Wilson
Vice President, Amazon Business
Amazon.com
Prentis Wilson joined Amazon.com as vice president of business, industrial, and scientific supplies in October 2011. He is responsible for Amazon Business, Amazon's business-to-business platform, and the Business, Industrial, and Scientific Supplies category. He oversees all aspects of Amazon Business, including engineering, product development, sales, and marketing. Before joining Amazon, Prentis was vice president of global supplier management for Cisco Systems where he established and executed sourcing and supplier management strategies to enable Cisco's innovation and supply chain operations. Before joining Cisco in 2007, Wilson was with Honeywell International for 12 years.
Full-Steam Ahead to $1 Trillion+ Sales

Scot Wingo
Executive Chairman, Co-Founder
ChannelAdvisor Corp.
ChannelAdvisor Executive Chairman Scot Wingo sets the strategic direction for the company, and works closely with the management team to align product direction with market trends. Scot received a Bachelor of Science degree in Computer Engineering from the University of South Carolina and a Master of Computer Engineering degree from North Carolina State University. He has received numerous awards including Ernst and Young's Entrepreneur of the Year and Triangle Business Journal's Businessperson of the Year.
Bring Your Burning Questions: Wrap-up Q&A
Welcome & Introduction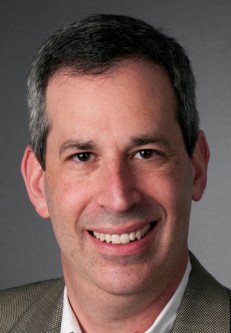 Brad Wolansky
President, Consumer Direct; President, Fundraising, CMO
Yankee Candle
In addition to serving as president of consumer direct and CMO, Brad Wolansky is president of fundraising for Yankee Candle, a division of Jarden Corp. Earlier, Brad was with Redcats USA as chief executive officer of The Golf Warehouse and its three sister specialty retail catalog and websites. He was vice president of global e-commerce at The Orvis Company and director of e-commerce merchandising for Wilson's Leather. He worked at L.L. Bean, engineered two start-ups and was president and general manager of luggage and executive gift stores.
Converting Social Channels to Service Channels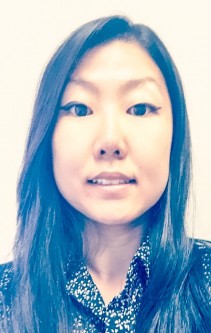 Nina Won
Director, Sales, Marketing
ShoeMetro
Nina Won is the director of sales and marketing at ShoeMetro. She is responsible for analytics, strategy and digital marketing initiatives at this fast-growing company, facilitating growth across Marketplaces and ShoeMetro.com. Prior to ShoeMetro, Nina led digital marketing programs at Petco. She holds a BS from Cornell University.
How to Own the Buy Box

Jonathan Wu
Founder/CEO
Touch of Modern
Jonathan Wu leads day-to-day operations, financial strategy and analytics and talent recruiting at TouchOfModern, a curated e-commerce company focused on modern design. Jonathan has led the automation of accounting and financial operations, minimizing staffing needs and enabling detailed cost accounting. He has also helped design its internal software infrastructure and processes, driving operational efficiency, resulting in some of the highest contribution margins in the industry. Jonathan also is a board member at Whitehawk Ventures Inc., a venture holding company focused on developing business opportunities at the intersection of commerce, content and curation.
Keeping a Lid on Tech Costs: Growing Sales Without Growing Tech Investments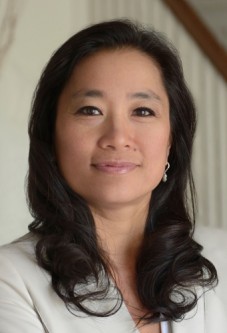 Bernardine Wu
Chief Executive Officer, Founder
FitForCommerce
Bernardine Wu is founder and chief executive officer of FitForCommerce, a boutique consultancy that helps hundreds of brands and retailers through digital, e-commerce and omnichannel strategies, technology and innovation, and organizational optimization. Her early career and focus on investment diligence began at Accenture and Wall Street.
New Ways to Sell —Expanding Your Reach
Welcome and Introduction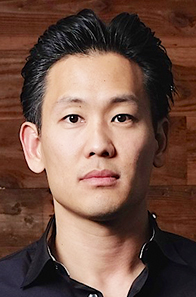 Samuel Yang
Vice President, Americas
App Annie
Sam Yang leads the App Annie sales team for North and South America. With 15 years in technology, he brings a wealth of Internet and mobile experience, having previously worked at Microsoft, Hewlett-Packard, and Amazon Web Services. As a past consultant across multiple verticals, Sam brings a unique perspective to organizations that are making the transition to a mobile-first, mobile-centric world.
What the Growing Role of Apps Means for Retailers and Brands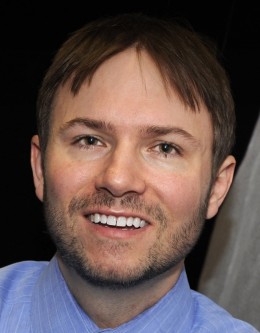 John Yembrick
Manager, Social Media
NASA
As social media manager for NASA, John Yembrick has one objective: To make people care about space exploration. He uses emerging communications technologies and extraordinary content to advance NASA's outreach to new audiences. John leads NASA's social media team across the agency's 10 field centers and hundreds of projects and programs. He oversees NASA's 500+ social media accounts across 13 platforms reaching more than 30 million people, and manages the agency's in-person NASA Socials events. Previously, John was director of strategic communications for NASA's Ames Research Center in Silicon Valley, where he supervised the communications team, video, web, photo, social media, FOIA, internal communications, community relations and the news media division. Prior to Ames, John led communications for the space shuttle and the International Space Station at NASA Headquarters. John worked for the U.S. Justice Department, leading communications for the U.S. Attorney's Office in Texas.

Special Guest: A Social Strategy Tailored for All of Humanity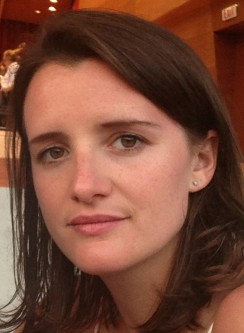 Stefany Zaroban
Director, Research
Internet Retailer
Stefany Zaroban is director of research for Internet Retailer and editor of its North American research products including The Top 500 Guide and the Second 500 Guide. She writes e-commerce news and analysis stories for Internet Retailer magazine, Top500Guide.com and InternetRetailer.com. Previously, she covered renewable energy for the investment community, the industrial construction industry, the crime beat for The Boston Globe and national politics for United Press International.
Why the Top 500 Should Be Terrified of the Second 500